Farm diversification advice from a young farmer
With the current financial climate and the seasonality of farm produce has meant income can be very sparse at times of the year in a farm business. This is why many farms are turning to farm diversification projects to stabilise their business financially. With a lot of forward-thinking young farmers currently, we thought it would be great to share this article to give a helping hand.
11 great bits of farm diversification advice from a young farmer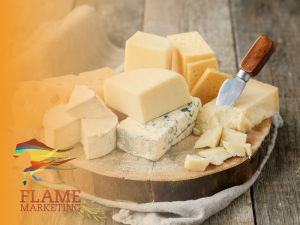 Ever-more farming families are looking to diversify, but launching a successful alternative enterprise requires a lot of planning.
From what to do to how much you should charge, you'll face a raft of decisions in the early days of a new business.
Herefordshire-based Laura Brewer shares 11 bits of advice for others looking to take this step.
About Laura Brewer
Laura founded Pink Wellies Nails, turning her love of painted nails into a business. The firm sells custom-fit press-on nails (including farm-themed ones) online and, when Covid restrictions allow, will once again offer gel manicures.
The former Harper Adams University student worked for a farm and food software company, but opted to launch her own enterprise after maternity leave. She retrained as a nail technician and now runs the business in tandem with helping her husband, Pete, and his family run a Duchy farm in Herefordshire.
More information at facebook.com/pinkwelliesnails
1. Decisions, decisions
When choosing your farm diversification project, draw on your resources – your land, your spare buildings and what is available to you locally. Most importantly, focus on your own skills and passions. The old saying is true: "Do what you love and you'll never work another day in your life".
When deciding what to do, I went through several ideas, but always came back to the fact that (before babies) I was never without painted nails – so it soon became the obvious choice.
2. Find your farm diversification niche
You are never going to please – or appeal to – everyone, so don't waste time and money trying. Think about who your ideal customer is and what they would want or enjoy.
Finding relevant groups on social media or locally is a good place to start – both because they're useful in terms of helping you with market research and them spreading the word is great (free) advertising.
3. Be social
Love it or loathe it, you can't deny the power of social media, especially for promoting farm diversification businesses. It's an endless, open platform to connect with potential customers. Set up a Facebook page, ask friends and family to like and share it to build a following, then maintain it by posting regularly.
Facebook also offers the option to run paid-for adverts, which cleverly fine-tune their target audience, but make the most of what is available to you for free first.
4. Invest wisely
Be prepared to make some investments, but take advice and do your research. When I started selling the press-on nails, I spent £50 on all the kit I needed and, given that I planned to retail at £10, I told myself I only needed to sell five sets to have broken even and not lost anything by trying. By the end of the year, seven months later, I had processed more than 150 sets of nails.
5. Partner up with other diversified farms
This could be a local business run by a friend or neighbour, or one holding a similar customer base or values to yours. Just a simple mention on social media or running a competition where you can both put up a prize will get you in front of each other's followings. Another option could be retailing a product for another business.
6. Get real
No posts on my social media feeds get more interaction than those about myself or my family. People love to see the real you, and your life behind the scenes. It's important to be personal as well as professional, and going "live" on social media is a really good way to do this.
However, it can be a bit scary at first. If you aren't comfortable going live, a video of yourself talking about your product or just a "meet the maker"-style brief introduction about yourself are great ways of doing this.
7. People skills
Every job I have had has involved working closely with customers, so dealing with people has become second nature to me. If it's not something you are used to, think about a time when you received excellent customer service.
What was so good about it? What made it stick in your mind? How did they make you feel? Decide what you can draw from this when dealing with your customers.
8. Work out the time cost of your farm diversification project
How much of your time will the new venture take up, and therefore take away from your daily work schedule? If it's accommodation you're looking at, don't forget to factor in time for cleaning, welcoming guests and being on hand if there's a problem.
Equally, if you are making a product, include your time cost in the final price.
9. Charge your worth
Knowing what to charge for goods or services can be the hardest part. Take some time to work out exactly what your costs will be, including your time, and go from there. Don't feel like you need to price yourself the same as others in your area just because they are the competition – after all, they might not be making any money.
There are plenty of people out there willing to pay for the right service or product who probably fall perfectly into your ideal customer bracket too.
10. Ask and share
Don't be afraid to ask for advice from others in a similar situation who have had some successes. They'll be happy to share and help where they can. Similarly, if you've received some good advice, be sure to pass it on. It doesn't cost you anything, and you were in their shoes once too.
11. Positive mental attitude
It's normal to have self-doubt, particularly when there is a lot riding on the make or break of a diversification project, but a positive mental attitude will take you places. As the saying goes: "Dream, believe, achieve."
Article talking from Farmers Weekly
To get your hands on some expert advice book a free consultation with us.