So, you want to… get paid for having dogs on your land?
So can you make money from dog walkers on your land? Well in a round abouts way, yes you can from this new farm diversification idea.
Dog walkers and farmers haven't always been natural allies, but that could be about to change after some landowners have begun to profit by renting out safe countryside spaces by the hour for pets to exercise in.
More than 450 fields have been set aside around Britain to give dog owners the opportunity to exercise their pets in a secure area free from other people and animals.
Dog in field
These diversifications can allow farmers to make use of marginal land while bringing in an additional revenue stream.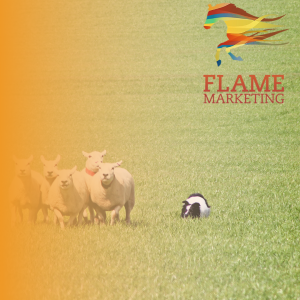 But what are the key areas farmers need to consider before creating their own facility?
Demand
Katherine Shields, creator of the UK's largest canine exercise directory, Dog Walking Fields, says: "The number of dog exercise fields has increased rapidly over the past five years. We now list more than 450 facilities."
These secure sites can range from small paddocks to multiple fields with floodlighting, play equipment and professional dog trainers on hand.
Farm Diversification
Although the Covid-19 lockdown brought uncertainty to some site owners, Ms Shields says many have now reopened with limited group sizes, longer breaks between groups, and handwashing facilities.
"They're just as popular as before – if not more so," she says.
Farmers seize opportunity to reduce dog attacks
Kathryn and David Cross farm 100ha at Barnards Farm in Wymondham, Norfolk. In 2015, the arable and sheep farmers opened Paws for Play, a secure dog exercise area.
"We had 1ha of land near the town that was very poor and sat really wet, so we hardly made use of it," Ms Cross explains.
The pair spent a total of £20,000 on essentials such as fencing, car parking and a website to set up the field, but its popularity, and subsequent return on investment, has far surpassed their expectations.
Over summer Paws for Play is open from 6am-9pm and 8am-4pm during winter. It charges £10/hour and are normally fully booked about two weeks in advance.
"We couldn't believe the response. It has transformed the least profitable field on our farm into the most profitable, by far," she adds.
Before opening, the Cross family had experienced a number of dog attacks on sheep, the worst of which saw one ewe's face completely ripped off.
"Setting up this field gave us an entirely new perspective and provided the opportunity to engage with and educate dog owners," Ms Cross says.
"We're passionate about bringing dog owners and farmers together. I'd encourage any farmer to consider it."
The initial diversification has been a catalyst for bigger changes on the farm, and the site is now also home to a raft of dog-related services, including canine wellness sessions, workshops, therapies and pet photography.
Planning permission and tax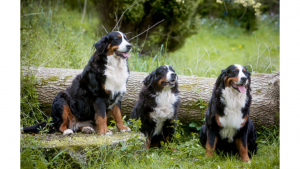 Nia Borsey, graduate planner at Fisher German, says: "We're seeing secure dog exercise areas develop into a new diversification trend on land with little agricultural value."
She points out that prospective projects require planning permission for change of use from agricultural land, but as no physical, permanent development is happening on the site, most local planning authorities view it as acceptable.
Rob Selley, partner at accountant firm AC Mole and Sons, advises that most farms should look at establishing the new business as a separate entity.
The land can be rented from the main farm for a nominal fee and this structure will also avoid the need to increase prices to cover VAT – something dog owners wouldn't be able to claim back.
The parcel of land that changes use may have inheritance tax implications, Mr Selley adds, but agricultural classification can easily be resumed if situations change.
Site requirements
A successful project will hinge on a number of factors, says Ms Borsey.
These include:
Access Your site must be easy to find, access and park on during all weathers. A location plan and access considerations should be detailed in your planning application.
Dog management plan A detailed risk and management assessment will form part of both your planning application and business plan. Factors include health and safety risk assessments, and managing dog waste.
Demand Think about your proximity to urban populations and services on offer. These can range from in-field shelters and picnic benches to professional dog care and group training sessions.
Security Most sites are unmanned and use CCTV and coded padlocks to monitor access.
Adequate fencing Customers expect fencing that dogs cannot get under, through or over. A fencing height of 1.2m is adequate, but the majority of users request 1.8m.
Booking options Opening hours and the number of dogs permitted on site will form part of your planning application. Many fields now use online booking systems.
Pricing Prices can vary between £5-£15/hour and depend on your costs and level of services.
Public liability insurance is also essential, says Ms Shields. "Pet business insurance can be obtained from a number of reputable sources, and rates for cover up to £2m are available for less than £150/year," she says.
Online presence draws bookings
Jo Foster and her father farm beef cattle on 120ha of grassland at Brookleigh Farm in West Yorkshire, and have been busy since opening Baffles dog walking field in September 2017.
The grass field is fenced with 1.9m of deer fencing and has a selection of play equipment, a dog wash section and covered seating.
The business takes bookings online and charges users based on the number of dogs attending.
"We have been incredibly busy and are considering expanding the site – it's been a blessing in providing a secure income for the farm," Ms Foster says.
Baffles prices
Time      Number of dogs                Price
30mins  One to three                         £6
Four to seven                     £10
60mins  One to three                        £10
Four to seven                     £16
Here at Flame Marketing with offer help and guidance when setting up farm diversification. Including a FREE initial marketing consultation to set up a plan of attack for the direction you want to target for your business.