Glamping sector set for another booming year, a great farm diversification option

Farm diversification is becoming commonplace on British farms with the need to stabilise income in what can be a fluctuating marketplace. Glamping has especially seen a rise with 2021 predicted to see even more Brits visit farms in luxury accommodation.
The rise of the staycation – glamping sector set for another booming year
The glamping sector set to outperform many other farm diversification options.
With 2021 looking like another bumper year for holidaying in the UK once coronavirus restrictions are lifted, Olivia Midgley looks at the glamping trend and asks how farmers can use the time now to prepare for the upcoming season with a new farm diversification option.
After graduating from Sheffield University with a journalism degree, Olivia kicked off her career with stints on local and regional …
Upscale camping or 'glamping' has boomed in recent years but 2020 saw unprecedented growth as the pandemic put a stop to overseas travel.
Whether it be log cabins, wooden pods, shepherd's huts or yurts, their appeal to a family is obvious – social distancing comes naturally without the need to completely 'rough it' in a traditional tent and a lower price point than a hotel.
And with new variants of the virus and many people still feeling nervous about holidaying abroad, farmers with suitable sites could benefit as the public choose to buy British in their holidays as well as their food.
Farm Diversification facts
Popular
Bev Dumbleton, chief operating officer at Sykes Holiday Cottages, said: "Even for some time prior to the pandemic, at Sykes, we have been noticing strong demand for UK staycations and, in particular, glamping or farm-based holidays are proving incredibly popular amongst British holiday-goers.
"Customers are always looking for a different type of holiday experience and something niche.
"The growing popularity of this type of holiday – and clear investment potential it offers to farmers or landowners – means that many are coming to us with questions on how to unlock the potential of their previously disused land."
John Maddy, of Canopy, a trade association that provides training, consultancy and guidance to the industry, said: "There have been lots of positives that have come out of this pandemic. Sites have reported a huge rise in trade and many have been running at 100 per cent occupancy when the lockdowns eased.
"Glamping has revolutionised the holiday market and 2020's demand in staycations found farmers striving to keep one step ahead of the guidance while running a safe and sustainable business."
Mr Maddy, the co-founder of Long Valley Yurts, one of the UK's largest and longest established glamping companies, said there were a number of growth opportunities that had been brought by the pandemic.
Events
"Pop up pizzas nights and expanded on-site shops, are just some of the new ventures to be tried and tested this year," he added.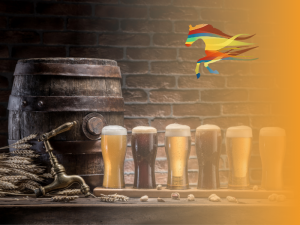 "Many of our members have reported a huge rise in trade, serving new markets and running at 100 per cent occupancy. As a result, we expect to see further investment in the sector this year."
Kevin Jones of Hush Hush Glamping
Case study – Family farm turns to glamping for survival
Fostings Farm, established back in 1949 by the Jones family, is a thriving 36.4-hectare (90-acre) farm located in Kinnerton, Mid-Wales.
The Jones family has been farming for six generations. In 1949, Phillip Jones bought a 40.4ha (100-acre) farm in the mid-Wales Radnor Valley, and it soon became the family's sole business venture.
Contracting
His son, Michael, left school at 15 years of age and began contracting on the farm; he purchased a Massey Harris 735 bagger combine, and slowly built his contracting business to help support the farm. In 1989, Michael took over the reins, and by 1997 he had purchased an additional 36.4ha (90 acres) of farmland.
In 2001, the family signed a contract farming agreement for 141.6ha (350 acres) with a neighbouring farm.
Michael, alongside his sons Gareth and Kevin, offered a wide range of contract services, including combine harvesting, ploughing, power harrowing, combination drilling, silage mowing, round baling and muck spreading.
As the contracting business grew, and with many sheep to lamb each spring, the contract came to an end in 2008. Kevin has since started his own contracting business to support himself, precision drilling fodder beet and swedes, as well as completing hedge trimming.
The farmhouse was no longer big enough to house everyone and so, in 2013, Michael and his wife Julie built a bungalow to retire into.
Today, the farm currently owns 700 ewes and 10 cows, and they rent an additional 32ha (80 acres) to produce enough grass and hay to feed the animals.
Tough decision when developing a farm diversification
Because the farm was unable to support the whole family, Kevin and his partner Alice faced a tough decision in late 2017.
Alice was considering leaving her current job and wanted to pursue her true passion; working with animals.
Kevin and Alice discussed this at length, and were faced with two choices: they could relocate, which would mean Kevin leaving the farm, or they could move to the farm and create a life for themselves, but they would need to do something different with the farm.
In May 2018, Kevin and Alice applied for planning to construct their first glamping pod.
They also purchased some alpacas to breed from.
Planning permission was granted in February 2019 and they opened their first pod in May under the name Hush Hush Glamping.
The couple welcomed guests in the first six months of opening, but things really took off in the new year of 2020, after being featured in the Daily Mail.
Despite Covid-19 presenting some issues, the couple said the response up to now has been so positive that plans are underway for a second pod.
Kevin said: "We are so happy that our dream to be able to stay at the farm and continue the family legacy has become a reality. We are now able to independently support ourselves, and can now continue farming for generations to come."
With many things to consider, from safe operation guidance, managing safety new cleaning processes and the associated costs and resources, Mr Maddy has produced a handy guide, conjunction with NFU Mutual.
Cleaning
'How clean is clean?' is a question on many business owner's lips and the extra effort we are all putting in does not come without extra cost.
On average, staff are spending an additional 1.5 to two hours per day cleaning the same areas, which means we are buying more cleaning chemicals and paying more staff wages. Further costs have also been incurred as a result of low stock availability of cheaper items, after stockpiling had left just the most expensive brands on the shelves.
Poor or insufficient advice has also led to the wasteful purchase of products that are often too strong for their application. In addition, extra time has been spent on administration for creating vital Health and Safety risk assessments and action plans.
The cost of waste
Waste companies have been offering different services during the pandemic. Some have switched from smaller recycling bins to larger single skips. This has led to customers throwing away a lot more, resulting in higher waste collection costs for the campsite owner. For some campsites their waste costs have nearly tripled during the pandemic.
New to camping
Campsites and glampsites have reported a lot of lost time 'hand-holding' a new demographic of customer this year, following travel restrictions to popular overseas destinations. It is fair to say this type of customer has not come without issues. Owners and staff have found these guests to have had little if any experience of camping, glamping or the great outdoors.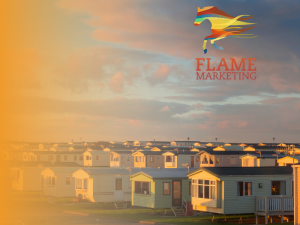 Reduced capacity
Owners have been forced to re-evaluate their sites from a safety point of view. For some, this means they must continue at a reduced capacity to decrease bottlenecks in communal facilities and to give customers more space to 'breathe'.
Staffing dilemas
Staffing during this time has been stressful for some. Some owners with multi-generations of family living on-site have needed to protect elderly or vulnerable family members. Normally these family members would have been actively involved in the day-to-day running of the business, but instead have had to shield. With a subsequent hole in staffing to fill, it has forced some businesses to just pick up the slack themselves or be faced with the added cost of recruiting and training new staff, which for some is just too expensive or time consuming.
A silver lining
It is definitely not all doom and gloom. Shop sales on sites have increased, with some sites having to restrict sale of some items each day.
New ventures on some locations have also been tried and tested. 'Pop up' pizza and fish and chip suppers have been a huge success, giving rise to more investment for next year. The level of quality on sites has on the whole improved.
Customer feedback has highlighted 'clean' and 'safe' facilities and some sites have reported that staff have been much more efficient and thorough with their cleaning regimes. For some, the methodical approach to cleaning has provided helpful structure to younger or inexperienced staff.
Finally, early reports from owners confirm a welcome rise in bookings for 2021, already with some never having had revenue this early on. This points to a positive future for glamping and camping experiences in the UK we can all celebrate.
Sykes' top tips on how to set up a successful glamping or holiday let
Calculate your budget
AS exciting as the prospect of getting started on a project like this is, it is important to take the time to determine how much money you have to kick start your business.
Make sure you understand the time and costs your plans will entail and think through any building, restructuring and decorating in detail.
Renovation projects can be timely and expensive, while running a successful glamping business is going to take a lot of careful planning and maintenance, so do not rush into it.
Although there may be major costs, the revenue and profit you are likely to generate through holiday letting will make it more than worth it in the long-term.
Getting permission for a farm diversification
Whatever changes you are thinking of making to your farm, make sure you have a look at the holiday planning permissions regulations.
Contact your local council for an initial conversation and, once you have a plan from speaking with design teams or architects, submit this to the council.
The type of permission required can be dependent on what sort of holiday let you are considering. For example, a 'change of use' permission may be required for any alterations to your outbuildings.
However, for temporary structures like a shepherd's hut or yurt, permission is not always necessary.
Either way, do your research into permission guidelines.
It is all in the detail when developing a farm diversification
Remember that guests are looking for a home-away-from-home – with added luxury – so you need to think carefully about who your target visitors are likely to be and kit your property or glamping site out accordingly.
Many farms have histories scanning back centuries, with original features in outbuildings to match. If you are converting a building, keeping and exposing period features is a great way to attract holidaymakers.
Simple tricks like leaving barn beams and brick exposed, or keeping a stable door, are easy ways to showcase the character of your holiday let. Meanwhile, finishing touches such as robes or a welcome pack containing local produce are always well received and add to the glamping experience.
Remember, the higher the standard, the greater the booking value and potential earnings. Plus, by making sure your guests have the best possible experience, you'll also secure repeat customers and great reviews.
Guarantee year-round appeal unlike other farm diversification options
Additionally, think about whether your accommodation has year-round appeal to ensure a steady flow of bookings. There are lots of features you could add fairly easily to ensure this.
For example, properties with hot tubs, on average, earn over 50 per cent more than those that do not. And a glamping site needs to be enjoyable for guests even if they get unlucky with the British weather, so installing a wood-burning fire to your yurt or shepherd's hut could be a great way to keep things cosy.
Another point to consider is that owners who accept short breaks in winter earn 30 per cent more over the winter period, with people more likely to book long weekends away during this time.
Marketing your glamping site or holiday let
Contact an agency as soon as you are considering entering the market. Here at flame marketing, we offer a FREE initial consultation for any businesses looking to develop a marketing strategy for their business.  It can be a daunting process, so getting expert advice from the outset will help to avoid any potential pitfalls. Getting your pricing right is also crucial, so research the competition and speak to experts to understand how to flex your pricing based on seasonal demand.
If you choose to go through an agency you will benefit from access to over 500 different websites that market your property, industry-leading pricing systems and professional photography to help show your property at its best.
Article taken from: Farmers Guardian