Great British Beef Week to promote sector's sustainability
A great opportunity for UK beef producers to promote their sector and the great quality beef that the UK produces. This would also be a great opportunity for a farm diversification selling their own produce to get out there and introduce their beef products to the public
Farmers are being encouraged to support Great British Beef Week (GBBW), which this year will promote to consumers the sustainability of UK livestock production.
Organisers Ladies in Beef want farmers to help show the green credentials of the sector as UK agriculture works towards net-zero carbon emissions.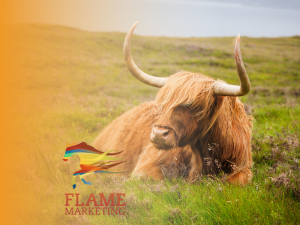 This year's celebration will take place from the 23-30 April.
Jilly Greed, GBBW creator and co-founder of Ladies in Beef, wants to demonstrate the progressive work of the beef sector to hit climate targets.
"By doing this, our aim is to reassure consumers that by continuing to buy and enjoy beef, they are acting responsibly and sustainably," Mrs Greed said.
This will be the 11th year GBBW is held and it is supported by farm groups including the NFU and Red Tractor.
Minette Batters, NFU president and co-founder of Ladies in Beef, urged farmers to get involved with the campaign.
"The British beef sector has so much to celebrate right now. Not only do we produce a fantastic, affordable product that is renowned around the world for its quality, but we do it in one of the most sustainable ways possible, utilising our natural resources to turn inedible grass into delicious, climate-friendly protein," Mrs Batters said.
"The past year has been tough for everyone, something beef farmers know all too well with the closure of the food-service sector.
"But it's also been a time when we've seen a surge in public support for British farming and an appreciation of the value we put on the environment and animal welfare.
"Great British Beef Week is a great opportunity to build on this support, showcase what we do and promote our quality products."
The easiest way for farmers to get involved is on social media, using #GBBW2021.
Pictures and videos from the farm can help educate consumers how UK beef is produced.
For more information about how to develop a farm diversification and the  Agri Marketing behind it check out our website at Flame Marketing
Article taken from Farm Diversity