Farm diversification has been gathering greater speed over recent years
Farm Diversification | Farmers: React now, before it's too late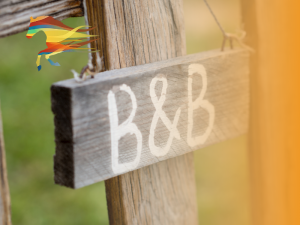 Enjoying a proper breakfast in a Devon farmhouse B&B, my hostess answered a phone call from a lady wishing to book rooms in May 2022. Turning to the appropriate day in the diary, she exclaimed that all the rooms were taken and several other dates in May next year were also already fully booked.
This interested me and seemed to suggest several things: firstly, there is still room for more farm diversification into hospitality, and secondly that even beyond our pandemic period there is a strong and growing market for staycations.
Farm diversification has been gathering greater speed over recent years.
The proportion of farmers with a diversified enterprise increased to 37% in 2021 compared to 31% in 2020, according to a recent survey by NFU Mutual. A much greater increase than in previous years with 30% in 2019 and 28% in 2018. However, this still suggests that almost two-thirds of farm businesses are still totally reliant on their core farming income.
Income from non-farming enterprises, as a percentage of the total business turnover, also increased rising to 16% in 2012, compared with 11% the previous year. More than one-third of the farms already operating a non-farming enterprise expect these to contribute a higher percentage toward total business income during the next five years.
React or retire
With the most fundamental change to farm support for a century approaching, it is my belief that farmers will need to react or retire – carrying on as is, is no longer an option. Ask yourself 'what is the future for my farm business?' Have you updated your cash flow predictions to incorporate the reductions in the Basic Payment Scheme? Are you actively looking to develop a new income stream?
React by diversifying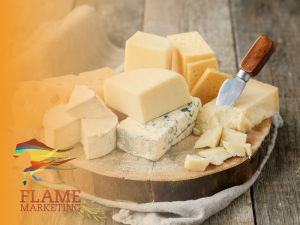 According to the NFU survey, the most popular types of diversification in order are:
Renewable energy
Non-holiday property letting
Holiday accommodation. Permitted development rights are still applicable to converting that old barn for a holiday let. The NFU survey indicates that holiday accommodation is one of the most common forms of diversification, found on 12% of the farms surveyed.
Equestrian
Farm shops. Is there one near you?
Caravan, glamping or even a pop-up campsite as discussed in our recent #HelpfulFOLK webinar.
At FOLK2FOLK we experience enquiries on all the above on an almost daily basis.
Can farming remain viable into the future?
While many farming businesses are in a position to capitalise from a diversified economic activity, others will be restricted by a number of constraints, including the lack of experience dealing with the public. So, is there going to be a way forward for the 'farming' business to adapt and remain a viable concern? It remains to be seen. There are some suggestions that under the new support regimes farms could receive up to 60% of the levels of support income previously gained from the Basic Payment Scheme, but with much more work attached.
For those who are already diversifying, is it possible to 'add value' to that non-farming enterprise by enhancing the environment? How much more value would B&B guests put on the view from their bedroom or dining room window?
There are so many changes afoot in the industry that impact directly on the profitability of your business.  Join us on Wednesday 21 July at 1.30pm for our latest #HelpfulFOLK webinar 'Life After The Basic Payment Scheme', when Jeremy Moody, Secretary and Adviser to the Central Association of Agricultural Valuers (CAAV) will be guiding us through the transitional period from BPS to ELMS.
#HelpfulFOLK putting you in the driving seat.
For more information about marketing for your farm diversification business please check out our website: FLAME MARKETING
Article taken from Farmers Guardian