Livestock could help plug BPS gap for arable farmers
farm diversification | Diversifying into rearing livestock could present an opportunity for arable farmers looking to plug their future Basic Payment Scheme (BPS) gap.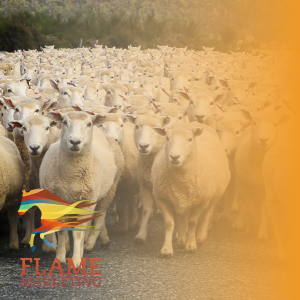 Representatives from the sheep, beef, pig and poultry industries attended the Cereals event on June 30 to highlight the benefits livestock can bring to arable rotations, not only for the environment, but for farmers' future finances.
Speaking to Farmers Guardian about cattle diversification opportunities, Adam Buitelaar, chief executive of Buitelaar, said: "We are seeing big changes in consumer patterns, which equally, will drive big changes in farming methods.
"To help plug the BPS gap, arable farmers can create new revenue streams and compliment the mainstream arable enterprise with livestock, creating a circular farming system by fully utilising shed space, maximising grain margins and benefitting from minimal inputs. In my eyes, it is a win-win for
"Our integrated beef package offering makes the most of an arable farm's assets, giving full utilisation of labour, maximising grain margins by putting grain through the cattle when commodity prices are low and creating the arable farm's own cycle of turning straw into manure, helping to bring organic matter to the soil.
"The integrated offer is quite unique in the livestock world as, ultimately, we will fix the price of the animal on and off the farm, so the arable farmer can work out their gross margin and return on capital very simply."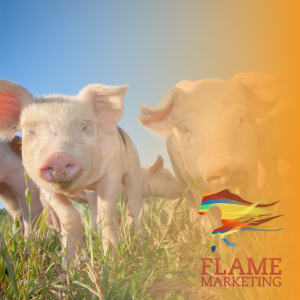 He added there had been lots of interest on the stand about their regenerative farming concept, which was in its preliminary stages.
It will see low inputs, no ploughing or fertilising, maximising Environmental Land Management scheme subsidy payments, sequestration of carbon and long-term improvement to soil structure while still producing a product which can be marketed off-farm.
"With the planet-conscious consumer starting to be more aware of how their product is grown or reared, regenerative farming straddles both the arable and beef production world," he said.
Positive
A spokesman for Cranswick said their first Cereals event was positive and outlined the win-win situation for arable farmers looking to rear pigs or poultry.
"We are aware that support payments to farmers are being reduced over the coming years and bed and breakfast finishing contracts can provide an additional income stream and a dedicated source of manure to improve soil health," they said.
"We have seen an increase in demand for the pork and poultry products we produce, and our bed and breakfast contracts offer a long-term partnership opportunity with arable farmers.
"Experience has shown that this business model works both ways."
https://www.fginsight.com/news/news/cereals-2021-livestock-could-help-plug-bps-gap-for-arable-
For more information about marketing for your farm diversification business please check out our website: FLAME MARKETING
Article taken from Farmers Guardian