Organic farmer branches out into agroforestry to diversify income
Organic produce has seen its peak in shops and supermarkets as consumers now tend to look for British produced products with good welfare standards when it comes to livestock. This has seen an impact on organic farms and leaving some with no choice but to revert back to standard methods of farming. Although in this article Helen Browning has diversified her farm business into an agroforestry farm diversification.
Eastbrook Farm is home to a renowned organic farmer and chief executive of the Soil Association, Helen Browning.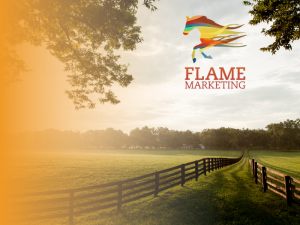 She took over the farm, and its subsequent conversion to organic status, at the age of 24 in 1986. In 2016 the farm diversified into agroforestry after acquiring about 80ha of owner-occupied land. Almost half that area has been committed to agroforestry.
Farm Facts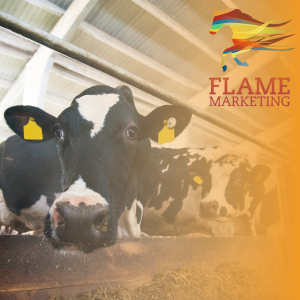 Over 600ha of mostly tenanted, fully
organic land
Includes 80ha of owned land, much given over to agroforestry
Two herds of British Friesian dairy cows, 400 in total, plus followers and beef
1,000 Romney ewes and 200 outdoor British Saddleback sows
131ha of arable crops, including wheat, spelt and barley
Given its varied topography – running in a strip from the free-draining soils over chalk on top of the Marlborough Downs to the deep, heavy clay in the Vale of the White Horse – it is not surprising to find the mix of enterprises at Eastbrook Farm is equally diverse.
Most of the land is given over to dairying and livestock production, including 200 outdoor British Saddleback sows.
Organic arable production occupies about a fifth of the land area.
But the latest venture is the inclusion of agroforestry.
Ms Browning says she's been fascinated for a long time in how productive trees can be integrated into farmland to improve overall productivity and enhance wildlife and soils.
Agroforestry in action at Eastbrook Farm
Higher-value fruit and nuts
Sea Buckthorn
The first field to be planted, in autumn 2016, was Barn Field, which covers 3.2ha of heavy clay.
Deer fencing was installed, at a cost of £12,000, and a wind break established along the western perimeter.
In total, some 650 trees were planted, including almonds, apricots, cherries, walnuts, greengages and damsons, planted in rows 10m apart to allow room for cutting and baling grass for silage.
The trees were planted in holes, some primed with Biochar – a charcoal-based soil improver – and others dipped in Mycorrhiza – a fungal preparation to help root development.
Woodchip was also applied along each row by hand or using a Keenan feed wagon.
"Woodchip is just fantastic," says Ms Browning. "It controls the weeds and it helps retain soil moisture, so increasing access to nutrients."
Farm Diversification
Now in their third year, the trees are not yet producing anything significant, though the almonds and walnuts have established especially well.
But the fruit bushes are starting to pay their way, with raspberries, gooseberries and blackcurrants providing more home-grown produce for the mini hotel on the farm.
All of the trees have been individually tagged, using the Sectormentor app, which provides an online record of each specimen, including planting date, disease status, growth rates, pruning history and yield.
Alley cropping for pears
The other main agroforestry farm diversification project is the alley cropping plot, with rows of Perry pear trees and traditional timber such as oak and cherry, interspersed by wide areas of grass paddocks for the farm's cattle to graze.
The total plot is just over 18ha, and the 14 rows of trees are 27m apart, although with electric fencing run along the side of each row, this reduces the grazing strips to 24m.
"In retrospect, we could have put the electric fencing slightly closer to the trees," says Ms Browning. "That would still have been enough to stop the cows rubbing on the trees, but it's still a learning process."
There are 350 Perry pear trees on the plot and the aim is to market the pears to drinks manufacturers, once sufficient volumes are achieved.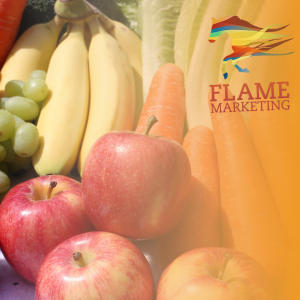 "Since dividing up the pasture with trees, we have introduced a paddock-grazing system for the dairy followers and beef, moving the cattle to a different strip of grass every two or three days," says Ms Browning.
"We let the grass grow a bit taller, which is good for biodiversity, but also benefits the rumen function of the young cows, while building up carbon in the soil."
As for the economics of the project, Ms Browning says it is hard to be precise.
Costs can be high, with the pear trees coming in at £12.50 each and the permanent electric fencing £1.20/m.
Labour is also a significant cost, while it can be several years before the trees become fully productive.
"But there is a strong market for Perry pears and there are so many other benefits that are harder to cost," she says.
Other plots
Eastbrook Farm also has an 8ha block of woodland that will be suitable for livestock browsing when more mature, and an area of planted woodland alongside a stream, funded by the Countryside Stewardship scheme.
There are also plans to plant up another 20ha with an alley system of fruit trees and cattle grazing, though discussions are being held with Network Rail to see if any funding can be secured.
"Since they have been electrifying the tracks, there has been a lot of tree felling and the rail companies are obliged to plant trees to offset this," says Ms Browning.
Article taken from farmers weekly
For any help or advice on research and / or marketing a new farm diversification don't be afraid to get in touch with us here at Flame Marketing