Pet Sector Provides Farm Diversification Opportunity for Landowners
Lucrative opportunities for farm diversification as the pet sector grows, doggy daycare could be a venture for you?
Opportunities for landowners seeking to diversify can be found in the UK's fast-growing pet sector. The industry is experiencing significant growth with projections suggesting it will be worth in the region of £2.1bn by 2023.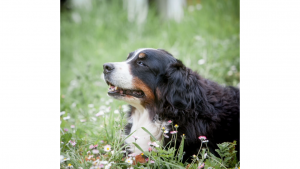 The rise of doggy daycare in the UK over the past five years has played a large part in this. Something recognised by DEFRA following the introduction of a national licencing scheme as part of their Animal Activities Licensing (AAL) regulations in October 2018.
What is doggy daycare?
So what is doggy daycare and how does it work? In short, it's like a children's nursery for dogs.
Dogs are collected from their owner's homes in chauffeur-driven doggy buses and taken to a specially designed purpose-built site. Here they socialise, exercise and are given an action-packed day before being returned home to their owners tired and happy!
Doggy daycare creates the option of dog ownership for busy people with busy lives who may not have previously been able to own a dog. In particular, those living in towns and cities and working full-time.
Most doggy daycare sites are typically located within close proximity to urban areas. Where access to open green space for dog walking is limited, and a large percentage of dog owners are out at work during the day.
How can landowners capitalise? Dog at Doggy Daycare – Pet Sector Provides Diversification Opportunity for Landowners
Enter landowners seeking new diversification opportunities and the chance to capitalise on this growing area of the pet sector.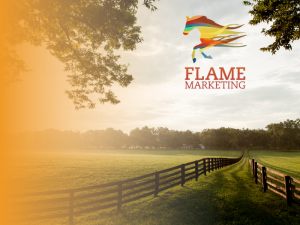 The UK market leader, Bruce's Doggy Day Care, has been running such award-winning daycare centres for over 10 years and is looking to lease further new sites around the country. Primarily throughout the southeast and near regional UK towns and cities. The dogs don't require the finest parcel of grassland or the best agricultural building, just outdoor space and access to an indoor covered area.
This fast-paced business growth opportunity provides landowners with a genuine chance to generate additional income from assets that may not currently be performing well. The lease terms are attractive with strong covenants and the search criteria are simple:
1-25 acres
Open green space
An existing building
Good road access
What next?
If you're a landowner looking to diversify and want to find out more contact Bruce's Doggy Day Care head of property Ed Daniell. It could be your best business decision yet.
For more information or help about farm diversification projects and Agri Marketing check out our website at Flame Marketing
Article taken from Farm Diversity