A Circular Economy Solution for Farm Shops
As consumers become more eco and waste conscious, Farm Shops have an opportunity to leverage their low CO2 reputation by choosing sustainable, certified home compostable packaging. With the UK Government urging the British Farming Industry to diversify. The market was valued at 2.2billiion on 2017 and Farm Shops have quickly become a popular way to seek new business opportunities.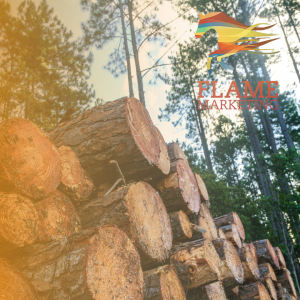 This has arguably been a positive step, with Farm Shops sourcing locally and achieving a reduction in food miles. However waste should still be considered –  The Chartered Institution of Waste Management (CIWM) found that approximately 135,000 tonnes of agricultural plastic packaging is produced in the UK every year, of which 32,000 tonnes was directly linked to plastic packaging – a sizeable impact on the environment.
 BioPak Produce Trays for A Circular Economy Solution
Compostable packaging is a positive step in the right direction and Farm Shops who are adopting sustainable packaging solutions are reducing their waste by up to 45%.
Fresh produce puts many demands on its packaging. It has to be sturdy to protect the product so it lasts longer, it has to be moisture repellent and, finally, it has to look good for the consumer.
At BioPak we have been working in close consultation with our customers across farming, retail and produce and their commitment to engage with us to innovate sustainable solutions has been a catalyst to making real change.
These industries are moving away from their plastic produce trays in favour of BioPak low carbon alternatives, made from a rapidly-renewable raw material that can be disposed of with your food waste at home – perfect for the circular economy.
Produce packaging that doesn't cost the earth
BioPak's BioCane trays are made from sugarcane pulp, also known as bagasse. Sugarcane pulp is derived from sugarcane, it is a by-product of sugar manufacturing, so we are using a waste product and making something new and sustainable from it.
The sugarcane pulp is pressed under high pressure with steam so it gets a very tight surface making it moisture repellent and it can be used in both chill and ambient environments, it can be frozen, oven-heated and microwaved.
The tray can take shrink wrap and flow wrap and it can also be heat-sealed which means using much less plastic for sealing.
How produce trays can make a difference BioPak Produce Trays for A Circular Economy Solution
By switching 50 million produce trays from regular plastic to compostable BioCane alternatives, producers, retailers and customers can; avoid 545 tonnes of plastic being made, reduce CO2 emissions by 992 tonnes – that's equivalent to driving around the world 93 times; and divert waste from landfill. These trays are certified home compostable and are accepted in the co-mingled recycling.
With the increase in demand for fresh produce during Covid-19, it has become more important than ever for producers and consumers alike to reduce their waste and carbon footprint.
Here at Flame Marketing with offer help and guidance when setting up farm diversification. Including a FREE initial marketing consultation to set up a plan of attack for the direction you want to target for your business.