Post-Covid Farm Diversification for landowners
Here we look at the facts and figures behind farm diversification. Here at Flame Marketing, we are a big believer that if you have the passion and the drive and if there is a market out there for your product there is no reason not to be successful. You just need to market yourselves to those potential customers, which is where we can be here to give you a helping hand.
At a time when the public has grown a greater appreciation for the countryside, local food and new activities, farmers should be seeking chances to benefit.
The Covid-19 pandemic and subsequent lockdown has been a time of great stress and loss for many, with agriculture fortunate enough to be one of the least affected sectors.
Even as the UK begins to move back to normality, some elements will take far longer to return to what we once knew.
The desire for rural life, staycations and working from home could provide a whole host of new business prospects for farmers.
In numbers
49% expect increased home working to continue post lockdown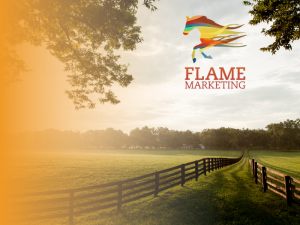 40% more likely to choose village location
17% ready for a longer commute
54% of those with school age children now find a countryside location more attractive
71% of younger buyers crave more outdoor space and rural locations
44% said a separate work space is now more important
61% of those under 40 said separate work space now more important
Source: Savills survey, 660 respondents
Moving to the country
The experience of an extended lockdown due to Covid-19 has changed buyers' priorities, a recent Savills survey has shown, fuelling interest in land, outside space and privacy from neighbours.
Frances Clacy, of Savills' residential research team, says: "Country properties look increasingly good value compared to prime houses and flats in our most desirable towns and cities.
"Well-connected village locations, ideal for those who can split their working week between home and office, are likely to be in particular demand."
McCartneys launched Tan House, a 23-acre farm with a house in need of major improvements in the Welsh Borders, in the first week of June. Within 24 hours, the viewing list numbered in excess of 20, growing in time to nearly 50, with significant interest from people wishing to relocate from urban areas.
Gareth Wall, managing partner, says: "I believe they wish to live in less densely populated areas for health reasons and as many people have found, they can successfully work from home, the need to commute to an office is not essential, saving them time and money and enhancing their work-life balance.
"This type of purchaser is showing interest in villages, rural areas and smallholdings. They appear to have an open mind on the state and condition of the properties, and are content to consider anything."
The Brown & Co team has also been inundated with new launches, enquiries and viewing requests in the past few weeks, but say only time will tell if this level of activity is set to continue or is simply a consequence of the long-term lockdown release.
South West-based agent Greenslade Taylor Hunt says the strong level of interest is being driven by applicants from outside the region, with the South East being the principle force.
Partner Richard Webber says though south-west England has always been a desirable location, the pandemic has definitely encouraged enhanced interest.
"We are currently experiencing strong levels of activity for properties of all types and price ranges," says Mr Webber.
"Outside space is important with many seeking privacy, seclusion and no near neighbours. Land is often a requirement to provide that protective buffer from the outside world."
Also in the South West, Woolley & Wallis has experienced the benefits of urban buyers searching for a tranquil property, with one smallholding hosting 14 viewings in the first week of marketing from those looking to relocate, and achieving cash offers at and above the guide.
Richard Nocton, partner, says: "This does demonstrate a shift in buyer patterns, with perhaps less emphasis on a second home and wanting a larger permanent residence in the country. This will mean that having good broadband will be key with families working from home on a more permanent basis."
Buyers of rural properties now want:
Connectivity – Internet speeds, mobile phone reception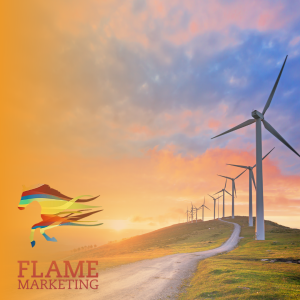 Office space – accommodation that provides an office without compromising bedrooms or living space
Outdoor space – Garden space for raised beds, greenhouse, orchard, entertaining and relaxing
Land – Possibility to have a pony paddock and stables, hens, or sheep
Buildings – Opportunity to repurpose old buildings for personal use or ability to convert, subject to obtaining necessary consents, to generate a second income
Source: Davidson & Robertson
Working from home
Good broadband will also be necessary for sites that farmers hope to provide for families and those working from home.
It is expected that work from home trends may see an uptick in demand for flexible rural workspace, according to research by Savills, assuming good connectivity is available.
From a corporate perspective, companies may move away from large office blocks and instead look for facilities that offer health and wellbeing benefits such as access to green space.
While smaller businesses will continue to occupy rural commercial units, there may also be an emerging demand for well-presented meeting areas and "pay as you go" office facilities.
Another option is live-work properties, designed to allow the space to be used simultaneously as a home and a base for running a business.
Many farmers have made a success of this by converting agricultural buildings into these units and renting them out, often to people with a start-up or creatives such as artists and writers.
Now that working from home has become more popular for all kinds of workers, this sort of set-up could be utilised by even more people, including employees who live alone and would enjoy being part of a community.
However, farmers should be aware that those moving from urban locations in search of the rural idyll may struggle with the reality of modern agriculture, says Mr Nocton.
"Having immediate non-farming neighbours who don't understand that silage making has to go on well into the night and that grain doesn't dry itself can be an issue," he says.
The best option may be where landowners can offer a synergy with the business renting space, says Ian Hope, partner at Galbraith.
One estate his team manages near Edinburgh lets a unit in a former agricultural building to a brewery, which also sources some of the ingredients for its beer from the estate, giving a locally sourced marketing advantage.
Business management
Farm Diversification
"Good connectivity is a must for those considering converting an outbuilding for use by local businesses and fast broadband is not the only solution – there are other options via satellite and 4G," says Mr Hope.
"With many people finding working from home has been quite straightforward there is no reason to put off that long-cherished dream of escaping to the country and a much larger pool of buyers will now be considering rural properties."
A dedicated office space is quickly becoming a priority in homes and developers are already adapting to this trend, with a number looking at property layouts to accommodate a separate internal or external working area, according to Bletsoes.
Visiting rural areas
The holiday accommodation market is also predicted to grow as travelling restrictions result in staycations and tourists seek somewhere rural to enjoy such as at a farm diversification.
However, it is important to remember that there is likely to be a significant decrease in international visitors to the UK in the short-to-medium term, says Savills.
Director Simon Foster says: "Winning consumer confidence will remain a challenge and operators will need to ensure that they have taken all necessary hygiene and social distancing measures, and heavily promote that they have done so."
Rural sites in an attractive area with lovely outlooks offer great potential for leisure and holiday businesses or for use as a wedding venue, says Mr Hope. Urban fringe farmers can offer the opposite – a farm shop, café, garden centre, or storage sites for local businesses or a caravan park.
Barnbrock Farm in Renfrewshire, which was launched by Galbraith, received 35 requests for a viewing within two weeks of coming to the market.
It is in a scenic rural area with great views and offers glamping pods, a traditional farmhouse and outbuildings that have previously been used as a regional office for a countryside organisation.
Bookings for holiday accommodation in north Wales for next season are currently up on this season, says the team at Baileys and Partners, and the average booking value over the last 30 days is about £900 – 80% up on the same period five years ago.
Their data shows that better quality accommodation at a farm diversification results in visitors staying longer and spending more money.
Stephen Richards, associate partner at Carter Jonas, says: "While the hospitality industry has largely been stalled by lockdown restrictions, we are beginning to see increasing demand for properties, particularly in the South West, with holiday cottage complexes, and camping and glamping sites, ahead of the upward curve we hope to see in UK tourism in future."
Mr Webber agrees that the South West is a hotspot for this type of tourist interest and says letting accommodation can provide an extremely useful additional income, provided people are prepared to put up with the potential disturbance and additional work involved.
Greenslade Taylor Hunt has recently launched Hollacombe Farm on the edge of Exmoor, which includes a house, buildings and a holiday cottage all set at the end of a long private drive. Initial interest has been extremely encouraging, he says, with a large number of enquiries from outside the region.
Building conversions
Against this backdrop of increased interest in living and working in the countryside, farming businesses should consider conversion options to introduce a farm diversification such as redundant buildings or those that could be better utilised, says Jack Mitchell, associate partner at Carter Jonas.
"We recently obtained consent for a steel-framed cubicle shed to be converted to a five or six-bedroom dwelling using Class Q permitted development rights," says Mr Mitchell.
"A sale has since been agreed together with four acres of land against a guide price of £250,000. The idyllic rural location of the property was a key selling point and the reason many potential purchasers wanted to view it."
The permitted development right Class R should also be considered, which allows for the conversion of agricultural buildings up to 500sq m to flexible commercial use, such as light industrial, shops, offices, hotels and more.
For landowners to take advantage of these new opportunities, the government will need to ensure the planning system is not an obstacle, as it is at present for alternative development in rural areas, says Mr Wall.
"The reuse of redundant farm buildings for residential use and holiday accommodation protects these buildings and provides valuable revenue to the rural industry, allowing reinvestment into tourism ventures for the likely future demand from the UK public," he says.
"Our rural planning policies, and local and neighbourhood plans need to allow prudent and sustainable development in the countryside."
Safer outdoor activities
Alongside a spiked interest in rural locations for homes and holidays is an increased demand for activities that can be enjoyed outside and lend themselves to social distancing. A great opportunity for farm diversification.
Baileys and Partners' clients have experienced requests for outside yoga, teaching groups in the woods and dog walking areas, and the team says this could all boost the valuation of a farm's natural capital through a farm diversification.
Mr Richards agrees and says: "Right now, there is popular demand for green gyms and obstacle courses, mountain bike tracks and even wild swimming, and so any properties with lakes or rivers, or those set in national parks, are proving particularly appealing to buyers at present."
Developing a tourism project close to an existing outdoor pursuit centre is useful for tapping into existing clientele and profiting from the footfall, says Mr Hope.
"Our clients have enjoyed real success by using their location to benefit from a diversified project," he says. "Consumers are still seeking experience-led trips and we don't foresee this trend reversing."
Farm shops have been the standout performer during the coronavirus lockdown, with many adapting their offering to include home deliveries and click-and-collect services, says Peter Moore, partner at Bletsoes.
"In addition to a more enjoyable shopping experience, and the ability to offer socially distanced shopping, farm shops appear to have also benefitted from an increase in demand for quality food, with eating out being replaced by premium foods consumed at home," says Mr Moore.
Buying local has resulted in a 200-300% increase in demand for farm shops and vending machines, according to Savills research, and it is hoped this trend will continue in the long term.
In numbers
92% of farm retailers reported a significant rise in new customers since lockdown rules began
79% of farm retailers introduced a click-and-collect service
67% introduced home deliveries
1.4m+ orders processed for home delivery or collection by farm shops since lockdown began
For more information or help about farm diversification projects and Agri Marketing check out our website at Flame Marketing
Article taken from Farmers Weekly