Agri-Tourism: Alpaca holidays could be your next farm diversification
Huge benefits come to a farm with an unusual Agri-Tourism project n enabling them to boost incomes and stabilise the business through alpaca holidays. With the up and coming year predicted to see a boom in UK camping holidays due to travel restrictions this quirky side diversification could see further additional income for the farm business.
NFU Mutual supports alpaca holidays UK new Agri-tourism business venture
Two alpaca farmers from Ilfracombe have transformed a disused, centuries-old threshing barn into luxury, disabled-friendly alpaca holiday uk accommodation site.
Thought to be one of very few bespoke disabled-friendly holiday lets of its size in the country, Kate and Simon Brookes turned their empty stone barn into luxury holiday accommodation with the help of just one labourer.
The property has been awarded the highest level of accessibility standard by Visit Britain and a 4* gold quality award rating.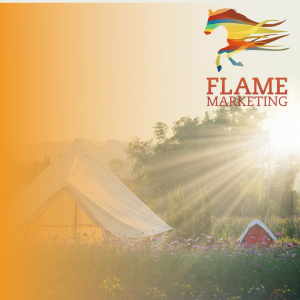 Alpaca holiday UK farmers. When the farmers, who breed alpacas to protect sheep and other livestock as well as for showing and fibre production, launched their new business venture, their insurance needs altered significantly and the support of leading rural insurers NFU Mutual was crucial to help them navigate the raft of new considerations.
Back in 2011, the couple decided to renovate a derelict farmhouse and turn it into their home and subsequently a 5* holiday cottage. Its success gave them the confidence to diversify their business further and take on a nearby empty stone threshing barn.
Early on in the process, the couple realised fully disabled-friendly holiday accommodation for groups or large families with a variety of needs was virtually impossible to come across.
So, as well as making sure it had luxury credentials, such as a hydrotherapy pool and hot tub, they were inspired to ensure the entire barn had full disabled access.
Kate explained: "We always planned for the property to have two accessible rooms on the ground floor, but when we started looking into disability facilities, we realised how few holiday lets accommodate groups where more than one person has mobility needs."
The Brookes' decision to go above and beyond basic disability provision was partly inspired by a friend's story about a disabled 12-year-old boy whose family had to leave him, and his carers, behind when they went on holiday because they were unable to find anywhere that could accommodate all their needs.
"We had a realisation that there are many extended families, who may have more than one disabled member or, several people with mobility issues such as elderly grandparents, who can't go away on holiday with each other because of the lack of suitable accommodation," continued Kate.
"We became aware that there was a real need for fully accessible accommodation like Otter Pool Barn, and we wanted make it luxury too."
The Brookes successfully applied for a North Devon Plus LEADER grant to go towards 40% of the costs for the barn's accessibility equipment in their agri-tourism project.
Kate explained: "NFU Mutual provided a seamless service throughout the changes we made to our business. Having an insurer we could trust was essential and all aspects of the policy had to work well in practice.
"When we opened the barn, Barry from NFU Mutual in Barnstaple came out and walked round the whole place to advise on exactly what we needed and we can ring them for advice whenever we need to. It feels fabulous to know we're providing something really special for people. It takes more work but it's completely worth it."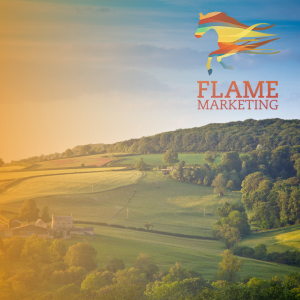 The barn's regeneration involved extensive research and meticulous planning. All six bedrooms have wheelchair access, there are four profiling beds as well as ceiling hoists in one bedroom and bathroom and two mobile hoists for use throughout the house. There is also a mobile hoist for the spa pool and hot tub, with all mobility features discreetly incorporated.
Kate continued: "Among our very first visitors was a disabled man who hadn't been able to have a bath for 30 years because he didn't have a bathroom hoist at home. He said it was wonderful to be able to enjoy a bath here.
"We also had a group of disabled adults who visited with their carers who said they'd previously stayed at motels for holidays because more upmarket accommodation lacks the disabled facilities they need for a group with multiple disabilities.
"The response we've had has exceeded our expectations and the feedback has been incredibly complimentary," Kate adds. "We are so pleased to be able to offer accommodation large enough for groups and also provide luxury facilities."
Barry Llewellyn-Rees, Assistant Agent for NFU Mutual in Barnstaple, said: "The Brookes have worked hard to build their new business and fill a much-needed gap in the tourism sector. Setting up a successful diversification enterprise involves extensive research to find a gap in a crowded marketplace. Once you have identified a business opportunity, it is vital to work closely with an insurer like NFU Mutual which specialises in farm diversification to minimize the risks."
While Simon led on the building work, Kate project managed all other aspects of the barn's redevelopment including the funding application, sourcing of equipment and interior design.
The barn has retained its historic charm and Kate and Simon have incorporated a number of characterful features including a huge inglenook fireplace, hand crafted exposed ceiling beams, gargoyles and a Minstrels' Gallery.
For more information or help about Agri-Tourism and Agri Marketing check out our website at Flame Marketing
Article taken from Farm Diversity