Potato vodka proves farm diversification hit
Potatoes? Vodka? Not tried or seen potato vodka before. Give this article a read as it may inspire yours to give a farm diversification was a twist a try.
The muddy Maris Pipers that rumble up potato harvesters on Newton of Ogilvy farm look much the same as any others.
But instead of being transformed into chips, roast tatties or a topping of mash, their fate is to be served in chilled glasses, sipped by connoisseurs in city bars, and admired for their "flavours of toffee, green pasture, charcoal and hints of citrus".
Making vodka from potatoes is nothing new: the Russians have done it for centuries and 5% of all vodka starts with spuds. But it is certainly a novelty in upland Angus, where the Jarron family has specialised in beef cattle, ware potatoes and cereals for four generations.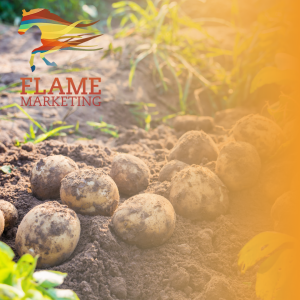 The farm has been steadily developed and expanded over the decades, but the possibility of building a distillery beside the cattle steading hadn't occurred to anyone until Graeme Jarron decided the time had come to make his mark on the business. Three years ago he wasn't even a vodka drinker and today he's producing gallons of the stuff every day.
"I was disillusioned by the prices we were getting for potatoes from the supermarkets and started to look at producing some of the end products ourselves. Our first thought was to make crisps, but when we looked down the shop aisles at what the competition would be, we could see there were a lot of excellent products on the market already. So we realised it had to be something different," he said.
"We already had good traceability in place on the farm for the supermarkets and I wanted to use that assurance and carry it through, to do everything ourselves, without any outsourcing. It had to be something where we had complete control. And to make vodka, we have all the ingredients on our doorstep: the water comes from the Ogilvy Burn and the potatoes from fields that are as little as 200m from the plant."
Further investigation showed that the distillery could be powered by 30kW of solar panels on the adjacent grain store roof. And the cattle could benefit, too, as spent wash from the distilling process could be used as feed, so it meant the project could be classed as zero-waste. After a detailed feasibility study and a business plan devised by SAC, the whole idea began to look extremely attractive.
It is, however, a radical departure from the standard demands of day-to-day Scottish agriculture to rapidly research, fund and build a £300,000 distillery on the farm and then to take the raw Maris Pipers through the washing, mincing, cooking, fermenting, distilling and bottling stages to produce a quality "sipping" vodka.
That's where Abhishek Banik came in. Abhi from Calcutta was a PhD distiller at Heriot-Watt University in Edinburgh and was initially involved in early trials to identify the alcohol yield potential and flavours of different breeds. But he and Graeme built up a strong working relationship and he left academia to join the team on Hatton of Ogilvy, where he refined the winning potato vodka recipe.
"We're blending my farming knowledge with the modern science Abhi brings to the business," Graeme explained. "And my wife Caroline, whose background is in design, has played a huge role in developing the brand identity."
So what's involved in producing vodka from raw tubers that are delivered in trailers straight from the field?
potatoes
First, the potatoes are washed and with the skins left on, they are minced and cooked in huge pressure cookers in batches of 500-600kg to form a giant brew of potato "soup". Enzymes are added to help convert the starch into simple sugars which the yeast converts to alcohol, and then the mix goes into fermenters for five days. Finally, after it makes its way through "Spud the Still" the liquid is 96% ABV.  It is then watered down to 40% and bottled.
According to Graeme, Maris Pipers are the tatties that produce the best tipple.
"They produce the best flavour and have a high dry matter which produces higher starch and sugar levels. That's what we want for the distilling business," he said. "We've broken the mould by deciding to leave the skins on rather than peel them and we're using a secret yeast that's never before been used to make vodka. What we have here is a humble small batch distillery. It's our unique selling point. "
The distillery only got under way in December, but already it is producing 2,000-2,400 bottles of spirit a month and using around 10% of the potatoes produced on the farm. The Jarrons target was "sipping" vodka that would be consumed in much the same way as whisky.
"We were looking to produce a mellow, smooth spirit with what's described as 'mouth feel', not the harshness of mass-produced vodka that has to be masked with coke, lemonade, Irn Bru or other sweet flavours," said Graeme. "We wanted to retain the key flavours."
Farm Diversification Dos and Don'ts
Dos
Find a diversification that complements your core business
Have a genuine interest in your new business
Don'ts
Neglect your primary business. Don't forget where you started from
Don't do it if you're not passionate about it. Your heart has to be in it 100%
Bottles of Ogilvy vodka sell at £34.99 and around 200 a week are being snapped up by outlets in Edinburgh, Dundee, Glasgow, Forfar and Aberdeen. And while demand has already mushroomed after the company's "soft" launch in December, Graeme is choosing his outlets carefully.
"We're conscious of where we want to see the product sold. We're not aiming for it to be stocked by supermarkets, as it's a prestige product. We're not seeing huge profit margins yet as we're not selling enough, but the key thing is that we are no longer dealing with a perishable product. It can be marketed 365 days a year and if it doesn't sell this week, it'll still be good in two years' time."
And that's what really sets the diversification apart from the output on the rest of the farm. Graeme says one of the most frustrating issues for a potato producer is seeing the product he has nurtured over a whole season be worth very little when it comes round to harvesting time.
For more information about Agri Marketing check out our website at Flame Marketing
Article taken from Farmers weekly