Farm Diversification Ideas: Real Stories From Real Farmers
Here at Flame marketing today we have found an article for you guys to bring some confidence to you guys looking to start your own farm diversification. The article gives some successful examples which are great for ideas and tips when starting you own farm diversifications.
When it comes to diversifying your land, it's always comforting to hear the success stories from real farmers' diversification ideas. To put your mind at ease…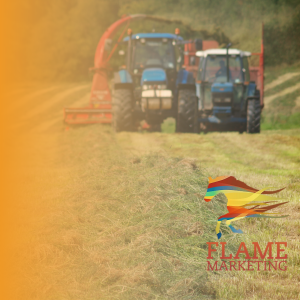 After launching the new rural business magazine in early 2019, the team at Farm Diversity Magazine have spoken to many farmers up and down the country who have taken a successful leap into diversification. They've heard from people setting up glampsites, education establishments, and even wedding venues.
The diversification projects support the farming side of the business, and provide an additional stream of income – particularly valuable when times are tough in farming.
But that doesn't mean it's all been plain sailing for those diversifying their rural businesses.
At the Farm Business Innovation Show, your FREE ticket will allow you to hear the real diversification stories and tips from those who have succeeded, and made mistakes along the way. Discover some of Farm Diversity's warts-and-all case studies from real farmers, which you can read fully in their magazine. Learn from them here, and learn from even more farmers, this November.
Wellbeing Farm
Celia Gaze takes us through her often frustrating, and sometimes downright scary, journey of the diversification process. Celia went from struggling to pay a huge VAT bill in 2014 to winning North West Wedding Venue of the Year (Countryside) at the Wedding Industry Awards. Her advice includes doing your research:
"There is a lot of support out there for diversification, and it's about knowing who to contact, what to expect, and how to get through the diversification maze which I suppose is exactly the purpose of this magazine."
Fir Tree Fishery CIC
Martin Taylor's family have gone from growing Christmas trees to providing an accessible leisure facility, and onto educating young people with special educational needs. He told us about how to approach a variety of funding sources on each step of the diversification process, to make your dreams a reality and really give back to the community. Martin said:
"It wasn't an easy route to go down – we had to do a lot of work with planners, developers and funders initially. But now we're really giving back to the community. We have a number of tutors and specialist educators now, and many of our trainees go straight into jobs, or into full-time education."
The Owd Barn
Farm diversity has been on the agenda here for 30 years, when the Ashcroft family opened a farm shop. Since then, the retail and dining business has been built up, and now the barn offers over 65 table covers in its tearoom, alongside farm produce, furniture, gifts and county clothing for sale in the shopping areas. Helen Charlesworth, who is the daughter of the farm's owners, told us:
"The shops became a back-up for the farm, as it's not always a reliable source of income. We had a good year in 2018 thanks to the warm weather. As we're on moss land, the soil kept its moisture and we achieved good prices. But it's not like that every year!"
This farm shop between two buildings is the perfect example of ways to boost profit from your farmland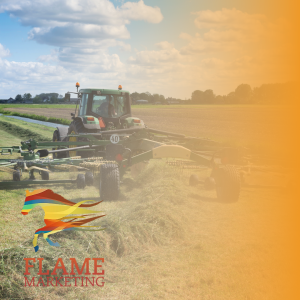 Hartley Court Farm
Diversification into different farming practices, crops, and animals is also featured in the magazine – James and Lucy Hewison are a great example of this. They've been rearing a herd of Boer goats, and are among farmers trying to boost the trade of goat meat in the UK. Lucy said:
"Farmers across Britain are always having to think of ways to create other sources of income, and we've got four children, so we're always thinking about farming for the future. I came across an article about goat rearing around the same time as I was due to leave my job as a teaching assistant in a local primary school, and it seemed the perfect way to use our traditional farm buildings. We knew a lot about cows, sheep and horses, but absolutely nothing about goats; it's been a very steep learning curve!"
Craggie Farm
Gilli and Glen Allingham diversified from potato and cereal farming into growing garlic. They then diversified further by creating a range of garlicky food products that can be ordered online.
It all began when the Scottish Agricultural College was looking for farmers to take part in crop diversity trials, and garlic was suggested. Gilli said:
"I could see potential in the unique story we could create by growing garlic in the north of Scotland. Garlic is like a difficult onion! It can't flourish in ground that onions have grown in previously due to an increased risk of fungal disease. We were lucky that the soil in Nairn was fertile, and it hadn't been tainted by onions."
The Really Garlicky Company was launched in 2001 and has gone from strength to strength.
growing garlic is a difficult task, but is a fantastic idea for diversifying your land
Articles taken from Farmers weekly
To find out more about Flame Marketing or for help and guidance with your agri-marketing take a look at our new website