When looking to diversify their farm many farmers want to avoid having the public on-farm. This can be both a privacy concern and a health and safety one. Furthermore, creating a farm diversification project which involves bringing the public on-farm such as a farm shop often involves significant investment and planning permission. Whereas, by setting up an online business as a farm diversification you can normally avoid both planning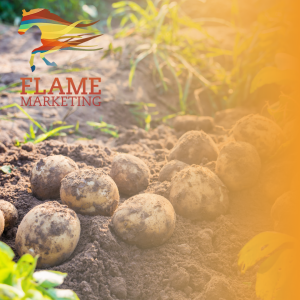 permission requirements and having the public on-site. However, you do need to consider if this type of farm diversification is the right choice for you.
Shopping online is the norm for many consumers these days and more and more farmers are exploring opportunities to sell products via the internet. It's not without challenges, however, so it's important to understand the sector before committing to it.
What sort of products sell well online?
Online shoppers broadly fall into two categories: those who are price/convenience-driven and those seeking unique or special products or services. Farmers are likely to be targeting the latter group, often with food products that give them added-value opportunities, but also with "experiences" such as accommodation.
Generally the smaller a product, the less fragile it is, and the higher the price relative to the size and weight, the more cost-effective it is to sell online. Heather Gorringe of Herefordshire farm-based gardening supplier Wiggly Wigglers and The Great British Florist says the average order value is also critical.
"As a general rule, I'd advise against offering low-value items for sale, but if you do, consider offering them in multiple packs or larger sizes to raise the typical order value," she says. "We like it to be at least £40. If it's below this, the delivery eats into the margin too much."
How much will it cost to get my farm diversification online?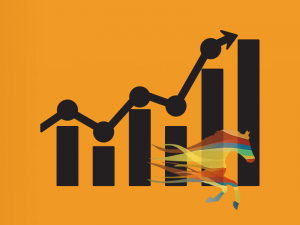 You can set up your own website or have a tie-in with an e-commerce site such as Amazon which will take a commission on any sales you make through them (the "referral fee" for grocery items on Amazon is 15%). Or you could do both in tandem. The costs of setting up a website vary hugely, depending on the functionality, but the availability of off-the-shelf designs has driven costs down considerably compared with a few years ago.
"I've known farmers get fairly good ones made bespoke for £5,000," says Savills' Michael Mack. "Others have spent much more or much less than this. What's important is that you think carefully about what functions the site needs and how it will integrate with your social media presence. The images and usability of the site say a lot – good photos are critical as it's the only way potential customers can see your products."
Mrs Gorringe says that while selling through sites such as Amazon potentially opens the door to big numbers of customers, doing it exclusively this way can mean putting all your eggs in one basket.
"I like the idea of having a variety of routes to market – it spreads the risk, just as mixed farming does, compared with having solely one enterprise," she says.
How do I get people to hear about my farm diversification products?
Whether it's by leafleting, attending shows or developing a social media presence (which you can pay to boost), you still have to work out ways of getting "traffic" to your site.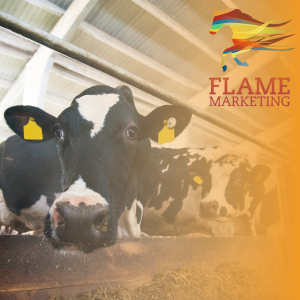 "You can build the best website in the world, but it's still a bit like a shop in the middle of a wood with no roads leading to it," says Scottish beef producer Michael Shannon, who founded online butchery Damn Delicious. "You still have to get customers to drive to your shop. For us, the cheapest and most effective way is via Facebook."
The key to getting enough of the right people to your website is to ensure you have a good SEO (search engine optimisation) plan or Visibility Strategy, this is included in our Firestarter Package but we can also offer bespoke options including SEO as an add on, simply book a consult to find out more. SEO is not a one-off event and then you are done, although the initial set-up of a website and technical SEO can happen fairly quickly it can take time for the SEO work to become effective. Additionally, you need to maintain your SEO, by regularly adding new content to your website, such as through blogs or recipes.
How do I collect the money?
Alongside traditional methods such as Visa and Mastercard, there are options such as PayPal, GoCardless and Stripe. For Mr Shannon, introducing PayPal proved popular. "When we switched it on, about three-quarters of our customers used it. It's so easy – just a couple of clicks. It's what people expect. That said, it's expensive compared to other ways of collecting the money."
PayPal rates vary according to how much you sell – if your sales are less than £1,500 a month it's currently quoting a charge of 3.4% + 20p for each transaction.
However you do it, it's important that the payment is processed before the goods are dispatched, stresses Mr Shannon. "That takes the risk out of it. Nothing leaves our premises until it's been paid for."
What about packaging/delivery?
This can represent a big cost. "Every parcel we send out costs us about £12," says Mr Shannon. "But moving items nationwide is straightforward and hassle-free nowadays. We have a contract with one courier – they collect meat in ice-insulated boxes and get it anywhere in the UK the next day."
Mrs Gorringe highlights the importance of charging the delivery cost back to the customer – but, as people always balk at this, it may be necessary to claw back a portion of it in the price of the item.
"Customers hate uncertainty so it's important to be upfront about exactly what the delivery charge will be. For our standard delivery (3-5 days) we charge £3.95. Courier companies have really upped their game in recent years. There are some great firms, like DPD and APC Overnight, and the tracking technology is phenomenal nowadays."
What about customer service for my farm diversification?
"Getting the first sale is hard, but then you have to get customers to come back, so make them feel part of your business, share your story, make them feel special – and never forget how important customer reviews are," says Mr Mack.
"It's worth ordering products from other companies and then asking yourself: How did I get to hear about this company? How smooth is the purchasing process? What's the quality of the product when it arrives? How did the company treat me?"
Being constantly available is important, says Mrs Gorringe. "People want to be able to talk to you at any moment. That means if you don't respond to an email immediately, they might message you on Facebook, then ring, then tweet you and, if you don't reply to any, they might well post a review saying so!"
Do I need insurance?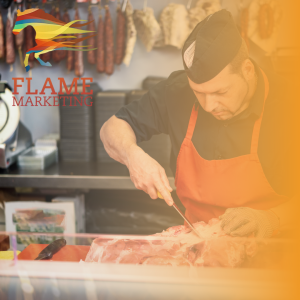 The fact that you're trading online doesn't, in itself, have implications, but as a retailer, you'll need product liability insurance in case your product causes injury or damage (a food poisoning-related illness, for example).
"Don't assume that any public or product liability you have on the farm will automatically cover the new venture," says Nigel Wellings of Farmers & Mercantile.
Insurance premiums for small food retailing businesses can range from a few hundred to a few thousand pounds and are usually much lower than for diversifications where lots of people visit the farm, activities are taking place and food is cooked and sold on the premises.
In a culture of rising claims, though, it's important to make sure the maximum payout is sufficient, Mr Wellings says. "The difference between £5m and £10m might be only 20% on the premium so it's a no-brainer to go for the higher one," he says. "I'd always suggest a £10m minimum."
It's also important to be clear about which countries you'll be selling to if the products are destined to go abroad, especially if they're heading to Canada and the US as there are sometimes territory exclusions from the cover
The General Data Protection Regulation 2018 (GDPR) requires more emphasis on compliance and has a more onerous enforcement regime, with fines of up to €20 million (£17.6 million) or 4% of annual global turnover – or even criminal sanctions for certain breaches.
Farm diversification online selling – key points
Works best for relatively high-value items
Easy website navigation and good pictures are essential
Buy from other websites to test the process and get ideas
Check product liability insurance is adequate
Respond to customer inquiries promptly
If selling abroad, check the labelling and legal requirements
Understand GDPR
The exact rules are complicated – and businesses now have to be more proactive and systematic than in the past, according to solicitor John Smith of Burges Salmon. He says farmers will have to get to grips with the GDPR if they want to "process" any personal data (which includes any holding, recording, sending, analysing, using or destroying).
Basically, if you're going to collect any data – and then do anything with it, such as informing customers about offers or sharing it with third parties – you will need to be able to demonstrate that you have a legal ground for doing so (for example that your actions are necessary for you to fulfil a contract) and/or that you have specific consent.
"There is a high threshold for consent," says Mr Smith. "For instance, consent has to be 'freely given, specific, informed and unambiguous' and must use 'clear and plain language'. Individuals must also be informed of their right to withdraw their consent at any time."
Any other legal or practical issues?
Many of the same legal and tax rules apply to online businesses as brick-and-mortar ones, and building a close relationship with your Environmental Health Officer and understanding your labelling and online sales rules with Trading Standards are essential, says Mr Mack.
But the way you manage an online retailing venture needs to be very different, as it requires specific skills – such as technical aptitude and an awareness of internet search engine optimisation (SEO).
"You need to give the venture the time and focus it requires and not treat it as an incidental add-on to your existing business," says Mr Mack.
If you are planning a farm marketing strategy to promote your farm business then we would also recommend seeking support from marketing advisors, you can Check out our farm marketing strategy guide here, or you can book a consultation with us here.