Social media platforms have given rise to the role of "influencer" this has enabled many people to make an income from social media content on a variety of platforms. In recent years there has been a huge increase in the number of farmers and agricultural professionals taking to social media to teach the general public about farming life and this has created a whole new collection of farming influencers. Many of these farming influencers have been able to harness their social media following to generate an income both through advertising fees and by improving their own businesses through farm marketing.
Olly Harrison from Merseyside is rapidly becoming one of the UK's best-known farm-based YouTube stars. Filming a video diary started off as a bit of fun during the first Covid-19 lockdown, but it has grown into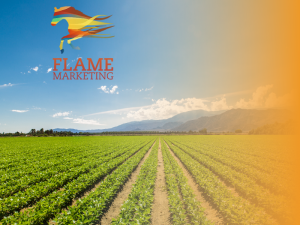 a diversification that is proving to be the most profitable part of his day.
His YouTube channel now has more than 25,000 subscribers and is generating enough money to cover the monthly hire purchase payments on his new Bateman sprayer. Mr Harrison describes himself as an "accidental YouTuber", and has been on a steep learning curve to find out how money can be made through the channel.
For example, he admits when he first started uploading videos he picked the "made for children" setting which he thought was sensible as it showed the content was suitable for younger viewers. But after a few months, another farmer messaged him to point out he was effectively limiting who was likely to find his videos.
"He explained it meant my content was not on the mainstream YouTube page, it was on the kids' YouTube app," he says. "So it just got lost in the abyss because it wasn't ranking in the YouTube searches."
After changing the settings, his subscriber numbers leapt from about 300 to more than 1,000 in just a month. Weeks later this had trebled to 3,000, and it has been growing rapidly ever since.
Earning money from advertising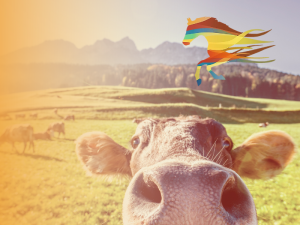 He only switched on the option for YouTube to advertise against his content earlier this year, waking up the next morning to find he had earned £2.49 in advertising revenue.
"I was like 'wow – free money', given I was making the videos anyway. But from that point on, I turned on the adverts and then it was £5 a day, then £10 a day, then £20 a day and I realised it was quite serious."
Mr Harrison points out the option to switch on adverts is only available to people who have already built up an audience – it is not something that can be done from day one. YouTube only allows people to join its Partner Programme if they have more than 1,000 subscribers who have already clocked up more than 4,000 hours of "watched" time on their videos in the previous 12 months.
Another important discovery has been that if videos are more than eight minutes long, YouTube can run adverts in the middle of them, as well as at the start, which increases the amount of money that can be earned. He learned about this in a happy accident, with his videos increasing in length as he became more comfortable talking to the camera. He typically records about 15-18 minutes of footage a day and then cuts that down to 10-12 minutes using a phone app called Splice.
He stresses that content does need to be good enough for people to watch it all the way through. One video was seemingly clocking up thousands of views, but not earning much money from advertising. It turned out it was being recommended to users in India, who were then switching it off after 20 seconds because it was not what they expected. The YouTube algorithm will also rank content according to a combination of how many views a video gets, whether people watch it all the way through and whether they like it or share it.
Farm marketing and YouTube
The farm business is highly diversified – enterprises include combinable crops, a commercial grain store, small-animal farm, solar panels, biomass business, holiday lets, motor home rental, office space and a sunflower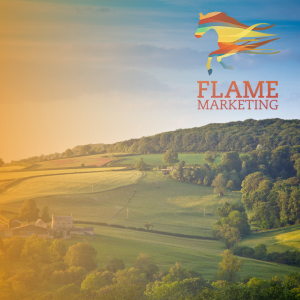 maze – so there is always something interesting going on.
To grab people's attention, when he uploads a video to YouTube Mr Harrison uses a picture of what he thinks is the most interesting part of the day as the thumbnail image. He avoids the "clickbait" approach where a thumbnail image is used of something that doesn't feature in the video.
He believes his most loyal followers are other farmers who appreciate his honesty.
"It's not all butterflies, rainbows and drone shots of beautiful machinery," he says, adding that while drone shots of combines do look good the first time you see them, they quickly get boring. "If I am in a field of wheat and it looks rubbish I will say if I am disappointed. Similarly, when I bought a new drill I made a video where I started off by saying: 'Before I tell you why I have bought this drill, I will tell you why I hate it'. If I don't like something, I will be honest about it."
Some farmers tell him they are surprised at how willing he is to share financial information. "Some people don't like others to know you have bought a tractor on finance. But I don't care – I don't pay my staff five years in advance, so why should I pay for a tractor outright?"
Additional income streams
He earned about £3,500 in September from advertising revenues, but having a platform like YouTube is also bringing wider spin-off benefits, such as being offered good deals on machinery because dealers view it as a kind of product placement. Mr Harrison says he has been approached with sponsored promotional opportunities but has so far declined them.
"I tell people if you want to send me something and I use it and it is good then I will be nice about it. But if I use it and it is bad, then I won't hide from that."
Last year, he collaborated with a bouncy castle manufacturer to produce a sheet for emptying the grain drill which prompted other farmers to start asking if they could also buy one. "So I had a batch made up and sold 90."
He is currently investigating whether to start selling clothing merchandise as he keeps being asked for it by viewers. He also used his platform to organise a tractor run last year, which attracted 105 tractors and raised more than £40,000 for charity.
Mr Harrison finds it strange that he is regarded as an "influencer", but accepts that because people are watching, it is true to an extent. As such, he does not swear in his videos and also works hard to ensure that everything he shows is safe. "Before you start filming, you are thinking all the time, what is wrong with this picture? It actually makes you safer in terms of how you operate."
If the growth in his advertising revenue continues at its present rate, he can see a point in three or four years when he will be making more money from YouTube than from farming – although he points out he will need to continue farming to provide the content for his videos. As well as funding the purchase of a sprayer, he is also using the money to add some modern-day classic tractors to his machinery fleet, with a view to one day opening a museum.
Mr Harrison reckons his success to date probably results from the fact there is no artifice to his videos – they just show real life. He has a theory that because he is dyslexic he tends to see things differently and that might help him to pull together more compelling content. Importantly, he also believes that had he set out to make money from the videos, it wouldn't have worked.
"Now it is a farm diversification, but I filmed daily for nearly 12 months without getting paid," he says. "My motivation at the start was personal – all I wanted was to be able to look back at the year and see what I had done, and I think that's why it works."
Check out Olly Harrison's YouTube channel.
Farm Marketing: How to make money from social media
There are a variety of ways to make money on social platforms like YouTube and Instagram. These include:
Advertising revenue
Generating advertising revenue is one of the most important ways of making money from YouTube. However, this is only possible once you have built an audience by showing you can consistently produce videos that people enjoy watching. Content creators must also meet YouTube's advertiser-friendly content guidelines if they want to monetise their videos.
Sponsored content
One of the main ways social media influencers make cash through a platform such as Instagram is by creating sponsored posts on behalf of companies that want to connect with the influencer's audience. However, it is likely to take time and lots of work to get to a position where companies will want to pay you to talk about them. The Advertising Standards Authority also has strict rules which must be followed when posting this type of content.
Affiliate deals
Affiliate deals are similar to sponsored content in that they involve social media posts advertising products and services, but they are commission-based. The post will contain a link to the company's website, and commission is earned based on either the number of leads or sales generated.
Merchandise
Once you have built an audience then you are well placed to start selling your own products and services. A number of the biggest farming names in the social media space – including Tom Pemberton (Tom Pemberton Farmlife) and Hannah Jackson (The Red Shepherdess) – sell a range of merchandise, including caps, t-shirts and hoodies and books.
If you are planning a farm marketing strategy to promote your farm business then we would also recommend seeking support from marketing advisors, you can Check out our farm marketing strategy guide here, or you can book a consultation with us here.