Selling at a market is a popular farm diversification for farmers who are already creating products and enjoy working directly with the public. A fairly inexpensive option, it's a good social opportunity and can help advertise and build up an existing farm shop or online or mail order business, or other retail-based farm diversification project.
Farmers Weekly asked the Farm Retail Association (FRA) what rules, legislation and tips people considering becoming a stallholder need to know.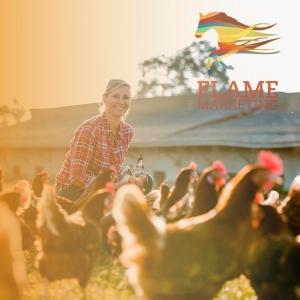 How many farmers' markets are there?
There are about 650 farmers' markets in the UK, according to the last count, which was in 2018. Their number is still growing and more producers are always welcome.
The FRA has recently relaunched a Real Farmers Market Certification, and a declaration form is available free of charge for association members. This is a paper-based self-certification scheme for markets that includes random checks. Markets are usually monthly, with the larger ones held at the weekend and the smaller ones more likely to take place during the week.
When considering which markets to attend, think not only about size, timing and mix of stalls but also about practicalities such as hours, access, parking and other facilities.
What are the rules about selling my farm products?
The most important rule for certified farmers' markets is that the stallholder must have produced the food they are selling. Producers adding value to primary local produce by baking, for example, are encouraged to use local ingredients such as jams and butter, meats, fruit and vegetables, rather than going to wholesalers.
Individual market operators or managers usually have the final say about what can and can't be sold at their market. Most have a distance rule allowing produce from a 30- to 50-mile radius, although sometimes this is defined by county boundaries. In London and other urban areas, farmers' markets may allow produce from up to 100 miles away.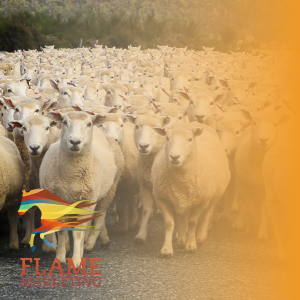 Markets usually try to balance the range of produce offered to ensure a "full basket" shop and stall types so there is not too much direct competition between stallholders. If you produce something different to what is already on offer at a market, you may be more likely to get a stall.
How do I know it's the right farm diversification for me?
First, you should be sure that your produce appeals to farmers' market customers Visit markets and talk to other stallholders to learn more about how it works and what to expect.
One benefit of markets is that they don't require investment in premises and are a relatively cheap way of retailing. They are a good platform for promoting a farm shop, internet or mail order business, but can be time-consuming. Business cards, fliers and recipes given out to market attendees can help promote your business and attract customers. Those who view farmers markets as a stepping stone towards a larger scale farm diversification project often do the best out of them offering regular customers discounts for pre-ordering and then collecting at the farmers market can be a good way to get maximum benefit and build customer loyalty.
Who do I need to notify about selling food?
As soon as you start to sell food, Environmental Health officers and Trading Standards officers need to be involved. They can be contacted through the local authority. The former deal with hygiene and good practice regarding production, while Trading Standards covers weights, measures and labelling. Talk to both before you go to your first market.
Food safety, health and safety, trades descriptions and weights and measures are the main areas. Because of allergens and intolerances, ingredients need to be listed in the food labelling, and food hygiene is paramount.
The government provides allergen guidance for food businesses. The Food Standards Agency is a great source of information, as is the local authority's environmental department. The requirements vary depending on the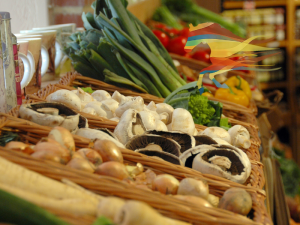 type of produce you are selling.
For example, in the case of fruit and vegetables, some produce must be sold by weight, others can be sold by count.
If you sell by weight, the price a kilogram must be displayed on the pack or prominently on your stand. The labelling and traceability requirements are rigorous for meat, and in particular for beef, but any food which is ready for immediate consumption at the point of sale is of concern to environmental health officers (EHOs). Raw and cooked foods need to be stored and handled separately, as does money, and some form of hand cleaning facilities must be available other than toilet washbasins.
Within the Food Safety Act, fitness to work rules cover personal hygiene and communicable diseases, including infections such as gastroenteritis. If you offer free samples, the same hygiene rules apply as if you were selling them. If you are preparing food at home, your kitchen must meet certain minimum standards and will need EHO inspection and approval.
Some food types need batch numbers, best-before dates, and detailed record keeping for full traceability. There are minimum required temperatures for meats, ready-to-eat and cooked foods – your EHO will advise you. Some foods that normally need refrigeration may be displayed for up to four hours in ambient temperatures but cannot then be returned to a chilled condition. If unsold, they must be thrown away.
Investing in a chilled cabinet may seem expensive (second-hand ones are available) but presentation will be better and your stock-control easier. Many farmers' markets offer a power supply to run them. Alternatively, many stallholders sell from insulated polystyrene boxes; regular monitoring of temperatures is essential. Goods must, by law, be priced, with the price displayed on the pack or prominently on the stall.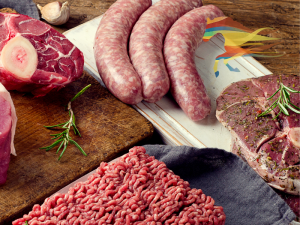 If prices are not immediately clear, some customers will just walk away. All food businesses must have a Hazard Analysis and Critical Control Point (HACCP) plan. This is a food safety management system that identifies what could go wrong in your processes, how to prevent it and how to address it.
It depends on what you are selling, but a basic food hygiene certificate (about six hours of online training) is good practice and your EHO may insist on it for handling ready-to-eat food products. If you are adding value, or offering certain ready-to-eat foods, an advanced food hygiene certificate will be a good idea. This can be completed over a number of days at a local college or through a training provider.
Farm diversification: What sells well?
Try to provide something different and don't compete with the supermarkets.
If you are considering making cheese, for example, don't make a run-of-the-mill cheddar.
Carefully assess what's already on offer and selling well at your chosen markets.
Pricing is important – it must reflect costs of production and not be too cheap, but it must also not be too expensive, especially if a similar product is already available.
Customers care about quality and provenance more than ever before – they want to know where their food comes from and they support local.
Many stallholders are specialists as they are one- or two-person businesses and do not have the time to provide a wide variety of quality products.
Do I need to spend a lot of money on my farm stall?
No, but the appearance and attractiveness of your stall is very important. Remember that this is not like a shop where people will browse – they are on the move and you have got to get them to stop and look. A good display with information about the farm and the produce (with photographs) will all help.
The stall must look inviting and you must be prepared to engage with customers and draw them to you – at a farmers' market, customers buy from the person behind the stall. A white coat or coloured apron helps to give a professional image. Tie hair back and ensure hands and nails are clean.
If it is in a good position, try to book the same stall each time so customers can easily find you again. Attend as many markets as you can – it's important to build loyalty. Be prepared for a 9am to 10am market start, but be ready an hour before that – regular customers will be. Monthly markets trade for four to six hours, and weekly markets for two to four hours.
A stall will cost anything from £10 for a small community-run market run to £75 for a larger city market.
Should I pre-pack my produce?
Some people think this detracts from the appeal of fresh produce, but it can save a lot of time on the day, especially when the market's busy. You can pre-price, and pre-packing allows customers to choose their produce easily and to handle it without problems. It also avoids the hygiene issue of handling both fresh food and money.
What insurance do I need?
Product and public liability – at least £5m for each category – is recommended. Stallholder insurance costs range from £52 to £110 a year. If you have staff, you'll need employer's liability cover too.
Farm diversification case study: Frocester Fayre Farm
Farm facts:
101ha
Mixed livestock and arable
Family-run farm in Gloucestershire on agricultural holdings act tenancy
Sells produce at Stroud, Cheltenham and Bristol markets
Also has a farm shop
Four full-time and one part-time staff
Products: pork, beef, lamb, sausages and burgers as well as ready-to-eat meat pies, sausage rolls and pasties.
Nikki Pinker's tenanted farm used to be a dairy unit until it was struck by bovine tuberculosis in the late 1990s. The decision to sell the herd, combined with an offer from her uncle to butcher pigs for free, led to the milking parlour being turned into a shop and registered cutting room.
Stroud Market started in July 1999 and was seeking stallholders, so the Frocester team decided to sign up, initially using portable coolers before investing in a proper chiller. At one point they were attending three or four different markets a week, but they've now settled on two a week. The Frocester team regularly attends Stroud (£40 a stall), Cheltenham (£35 a stall) and Bristol (£30 a stall).
"It's a nice social place to go," Mrs Pinker says. "You get to meet people interested in food and we're able to go to our customers, as we're a bit off the beaten track. The most difficult thing is making a profit out of it because you don't make as much as people think and it is difficult when you're employing staff."
As tenant farmers, she finds they are slightly limited with what they can do and cannot expand any further, so utilising markets is a good option. The markets attract tourists, some of whom come back year after year, and the Frocester stalls also have extremely loyal local customers.
Nikki's farm diversification tips
Make sure you're up-to-date with health regulations.
Get an environmental health officer on your side from the start. Go to them rather than making them come to you, ask them questions and run ideas past them, and you'll find they are more amenable to you.
It's helpful to have someone who knows about social media on your team so you can advertise yourself.
You can't be scared to talk to people.
If you are planning a farm marketing strategy to promote your farm business then we would also recommend seeking support from marketing advisors, you can Check out our farm marketing strategy guide here, or you can book a consultation with us here.