Farm Diversification | Vegetable grower diversifies into bottled juices
Farm diversification sees a Shropshire farmer launch a vegetable juice range.
Juicing is one of the hottest dietary trends to make its way across the Atlantic. One Shropshire farmer decided to get involved in the well-being industry by launching a range of vegetable juices.
Looking to diversify, Philip Maddocks made the make-or-break decision to invest £2m in installing a cutting-edge juicery on his arable farm.
He now makes a range of premium cold-pressed vegetable drinks with a much lower natural sugar content than the mainstream offer.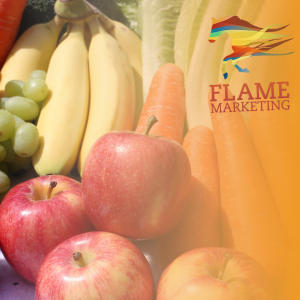 With eight blends using ingredients including kale, carrot and beetroot, Philip cold-presses his drinks to ensure the highest level of nutrients, vitamins and minerals are retained, and also ensures the juices remain fresh by using another innovative technique called high-pressure process (HPP), rather than traditional pasteurisation.
Philip-MaddocksAs a result, he says his B-Fresh range provides healthy, nutrient-rich juices, all made from locally sourced ingredients, which, if they cannot be grown in Shropshire, are supplied by a known grower.
Despite only launching in November, B-Fresh is already producing about 3,000 bottles each week for food service companies including those supplying London coffee shops. The range is set to be sold in Booths supermarkets from the end of May, as well as being available online.
"Lots of people in this country do not eat enough fruit and vegetables to get the nutritional benefit. We're not telling people to go on juicing diets, but to drink them as part of a balanced diet.
"There are a lot of benefits from the nutrients and vitamins in our drinks," says Philip, a third-generation farmer, growing lettuce and baby leaf on about 16,000ha in Newport.
"We're the first British grower and producer of cold-pressed high-pressure processed pure juice; we grow as much of the produce as seasonality and climate allow – what cannot be grown by us is grown by a known farmer. Obviously we can't grow oranges and lemons here, so we operate an 'own grown-known grown' philosophy and that is our unique selling point.
"As British growers, we have a respect and understanding of the produce we grow, ensuring customers get the best quality product at all times.
"And we have complete control over the whole process from fresh produce to bottle."
The inspiration of the farm diversification
Along with his wife Elizabeth and children William (12) and Bay (10), Philip was a keen home juicer before the idea occurred to start producing and selling his own drinks commercially.
"The idea first came about three years ago when we had a hailstorm across a field of spinach," he explains.
"When that happens it bruises the leaf – nutritionally it is still the same, but the leaf is unsaleable due to aesthetics. It just doesn't look right for the supermarkets.
"I sat there thinking 'What can we do now? What other opportunities are there?' At the same time, the green juice phenomenon was starting in the States. While the hailstorm was a trigger, it also came at the right time for me to look at other things we could do.
"And at about this point last year I decided I had to start somewhere. I learned about lots of recipes and tried them out on friends, family and colleagues.
"There was a lot of interest forming over here about the movement, and I said to myself: 'I can't just keep thinking about it, otherwise we're going to miss the boat.'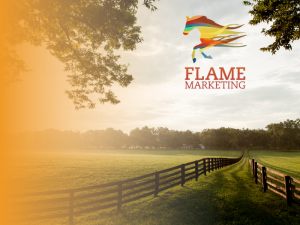 "So we made a major investment in the facility – it is a big risk as we decided to go for it without having any customers.
"I'm passionate about the green juice phenomenon – I've spent a lot of time researching and visiting other sites looking at machinery.
"I travelled to the USA and did a lot of work on the actual process as I wanted to have the best process possible, which is why we chose cold-press and HPP."
The juicing process
All of the produce used in B-Fresh drinks arrives at the juicery from the fields as fresh vegetables, leafy greens and fruit – there are no purées or concentrates. Before it goes through the press, it is washed in natural spring water from the farm and then chopped.
The produce then passes through a series of press rollers which create a smooth, pulp-free juice – without using any heat. It is this, Philip explains, which ensures the juice retains the highest nutritional level and enables him to produce the closest thing to a raw juice – safely.
The juice is then subjected to the high-pressure process, a non-thermal technique by which the products, already sealed in their final packaging, are placed in a vessel and subjected to a high level of isostatic pressure transmitted by water. This inactivates any vegetative flora (bacteria, virus, yeast, moulds or parasites) present in food, guaranteeing safety and extending the product's shelf life – in this case up to 25 days on receipt of delivery.
Farm Diversification
Philip chose this method for its health benefits, adding: "Heating, as in traditional pasteurisation, would change the taste of the juice and kill off many of the vitamins.
"This is a much healthier option. It's massively expensive, but by far the better option, which leads to our real challenge – trying to inform customers about why it is a premium product."
Six 250ml bottles of B-Fresh cost £15 online and a single bottle costs £2.50. There are currently eight blends available including #greenwarrior, a combination of apple, cucumber, spinach, kale, lime and ginger; #rockthebeets, with beetroot, apple, spinach and lemon; and #carrotkick, made with carrot, apple and orange. It is hoped more will be added in the coming months.
Different flavours
"As you can appreciate, when giving someone a green juice to drink it is clear many people will be put off – it is a new category and we have to educate people.
"Green juices are lower in sugar than 100% fruit juices and don't taste like the juices we are all used to," he adds.
"Believe me, straight kale juice is not nice, but we have tried to make things palatable, blending flavours together to make them drinkable; our range starts at the sweet and goes right up to the really hardcore."
The sweetest juice contains 75% apple and is likened to apple juice, although it also contains 25% kale and is lower in sugar than other juices.
At the other end of the scale, there is one juice containing no fruit apart from 3% lemon. At 28 calories a bottle it is described as savoury rather than sweet.
"We've definitely got something for everyone, and I believe it is possible for someone's palate to be trained to enjoy them," Philip adds.
"And what has become very clear is that while there is a big sugar debate rumbling on, people are choosing our most savoury juice – it is our bestseller. We're finding those living in London are more health-conscious. And women in particular are buying that drink.
"However, I do think people's preferences can change and that is what we are trying to do – we are weaning them through the range."
The market for a vegetable juice farm diversification
Education is not the only hurdle Philip is facing. He has discovered the drinks market is very tough to crack.
"It is hard to break into. I've been supplying supermarkets for 25 years and the drinks category is very competitive. People always want innovation, so it is very much hard work.
"We've had some lovely comments since launching and we are talking to all the national supermarkets. But we really need to move volumes for the figures to stack up – we are not going to get our money back if it is only selling in small, boutique places.
"Margins are very tight at the moment due to the fact that we are not selling enough product. This is always the case when starting a new business as it takes time to gain new customers."
Since launching his venture, Philip has been splitting his time between the day-to-day running of his salad-growing company PDM Produce and the development of B-Fresh, which has created 15 new jobs with the promise of more as orders increase.
"I'm fortunate to have a very dynamic, self-motivated and passionate team who take care of a lot of the day-to-day running of PDM. This has allowed me to dedicate a percentage of my time – I would say 50% – to the juice project over the past 12 months," he says.
"I also have a new product development team, which is a crucial part of the business. We have to keep looking at new products – we can't stop at eight flavours.
"We have two more in the pipeline, but there is so much scope out there – anything is possible. It really is exciting, as well as frightening.
"We're supplying up to 3,000 bottles a week, but we have the capacity to do 20 times that.
"We are an honest company and we have designed our recipes with consumer health and well-being at the core of all our development.
"Provenance is the cornerstone of our business and what sets us apart from other cold-press juices. We have had years of experience growing and procuring high-quality produce. This is reflected in the high-quality juice we make fresh here."
Taken from farmers Weekly
For more information about marketing or setting up your own farm diversification check out our website at Flame Marketing