As marketing consultants, we often work with a wide range of complimentary services and strategic partners to support our clients and their farm diversification plans. Acorus is a great example of this and we have often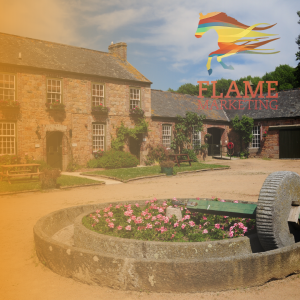 direct clients looking for planning advice in relation to their farm diversification projects to James.
As diversification becomes increasingly important to rural businesses, James Whilding, managing director of Acorus Rural Property Services Ltd, offers advice on potential barriers and how to get started.
We have certainly been party to much change in recent years, mainly brought about by external influences. Nevertheless, with fluctuations in farm incomes, many rural businesses are having to change in order to generate an additional source of income.
Diversification is nothing new of course; more than 60% of farmers have already ventured into alternative enterprises.
The introduction of various permitted development rights over the last eight years has certainly contributed to this statistic.
Development has typically been in areas of strong economic growth. Despite such popularity, many schemes have stalled due to restrictions hampering development, the key culprits being planning, feasibility, the lack of market knowledge, and in some cases a reluctance around risk is a particular problem.
The role of a farmer has changed considerably in the past 35 years. However, there is scope for further change. In considering farmer behaviour there are three categories to consider:
The resigned pragmatist – farming is a way of life. Change will only result as a matter of necessity rather than entrepreneurial drive
The focused specialist – economics of scale is key to the farming business. This performance is very good but very narrowly focused. Diversification is considered a side issue
The opportunist – entrepreneurs of the agricultural industry with a wider vision for opportunity.
In reviewing current business, it is worth determining eventual goals and ambitions. There will be some situations where diversification is not possible, however in most cases the need or opportunity for progress and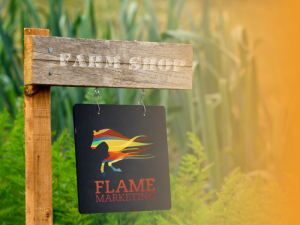 evolution of the business must be continually assessed.
Existing skills and hobbies are always a good starting point. Feasibility depends on a range of issues – location, market research, profitability, cash flow, capital, funding, staffing and the effect on the farm. It is wise to assess each issue impartially and thoroughly and beneficial to take expert advice before proceeding too far.
Gaining planning permission in the countryside is not easy but the right advice is often key to a successful outcome.
For further advice contact Acorus Rural Property Services Ltd
We would also recommend seeking support from marketing advisors, you can Check out our farm marketing strategy guide here, or you can book a consultation with us here. You may also benefit from attending the Farm Business Innovation show, you can get free tickets here.