Creating a successful farm diversification takes many different skills and experts. As marketing consultants, we often work with a wide range of complimentary services and strategic partners to support our clients and their farm diversification plans.
The loss of the Basic Payment Scheme will threaten farms that are slow to adapt, but progressive businesses will see opportunities to expand, diversify and thrive, according to Ashley Smith of agricultural accountancy firm,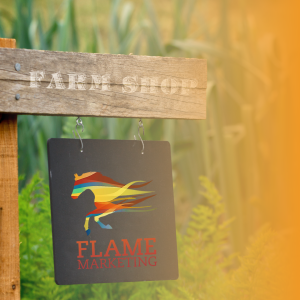 Larking Gowen.
Diversification can take many forms and be on as small or large a scale as you choose. It provides valuable additional income, which is often spread more evenly throughout the year than farming income, but planning and timely professional advice are critical to avoid potential pitfalls or costly mistakes.
Property rental is something many farmers have the resources to do, and can utilise empty cottages or disused buildings to generate income whilst building asset values.
With more people opting to holiday in the UK, tourism could provide a profitable option. A camping, caravan or 'glamping' site, off-road activity centre, or opening the farm to paying visitors, can be lucrative. Glamping sites require minimal facilities and can generate £75–120/night, so a small field with good access could be very profitable. Organic farming is another option, or you may decide to invest in contract farming to extend an existing enterprise.
Obtaining objective, professional advice, setting out the legal structure/agreement, and accounting for planning costs/business rates from the outset are imperative. Understanding how income is taxed and the impact on capital taxes, as well as the complexities of VAT, will also ensure that your new venture gets off on the right foot.
Holiday lets help future-proof Norfolk farming business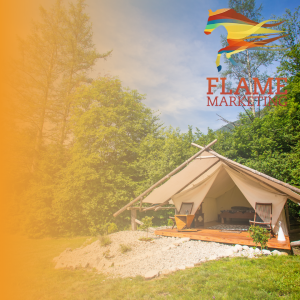 The Sayer family has farmed at Sparham Hall for over 100 years, current owners Charles and Fiona having lived there since 1978. The farm focuses heavily on the environment and recently transformed traditional barns into luxurious, self- catering holiday lets. Their daughter, Charlotte, was instrumental in, and manages, the new enterprise.
"The shift in government support and the changing climate is making life difficult for farmers, so we considered how we could 'sell' direct to the public," Charles states. "Sparham Hall Farm enjoys a wonderful setting in the Wensum Valley so we assessed what could be done with buildings not used since the dairy herd was disbanded in the 1950s. The disused buildings were costing money to maintain, so had to be taken down or put to another use.
"In 2015, we converted former stables into a home for Charlotte, her husband Tom, and their children. That worked well, we stayed within budget and learned so much, so felt that holiday lets were a realistic option.
"To minimise costs, we focused on single-storey buildings which were in the best condition and required the least work. Charlotte and Tom's children have additional needs, so they know first-hand how hard holidays for such families can be. All our holiday lets are SEND-friendly, the two- bedroom unit being wheelchair accessible.
"To minimise costs and reflect the buildings' heritage we used materials reclaimed from the site wherever possible and included features which reflect the area's character. Our holiday lets are worth around four times the cost of conversion and will increase in value, so eventually we will consider utilising the other buildings."
Farm Diversification boosts family farm's income
Jeremy Buxton, former TV presenter and executive producer of Eurosport 2, operates R.S. Buxton & Partners' 400-acre Eves Hill Farm at Booton with parents Robert and Rita.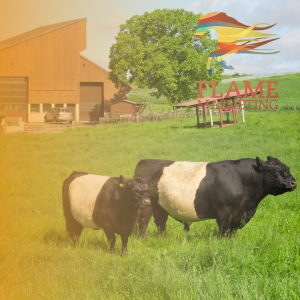 Since returning home in 2012, aged 37, he has moved away from commodity crops to speciality products which are marketed locally, less price-sensitive and generate higher margins – an approach endorsed by Larking Gowen, the farm's accountants.
"Small farms cannot compete with large-scale commodity producers, so my focus is on building our brand, fulfilling niche markets, supplying customers directly and diversifying. Today, we breed native pedigree Poll Hereford cattle and have a commercial suckler herd, as well as growing spring barley, winter wheat and OSR.
"Recently, we added a poultry enterprise as part of a transition from conventional to regenerative farming. Free-ranging laying hens follow our cattle, which we mob graze across the farm, and herbal leys have been integrated into the arable rotation. Our plan is to finish all young stock and sell direct to end users who want a constant supply of prime-quality meat, value provenance, low food miles and sustainability."
Keen to develop agritourism, over the last four years Jeremy and his wife Kathryn have established an affordable Camping & Caravanning Club-approved adults-only campsite, and in 2019, the couple started a new venture with glamping bell tents and glamping cabins, which provide a fabulous level of luxury combined with a sensational, tranquil location.
We would also recommend seeking support from marketing advisors, you can Check out our farm marketing strategy guide here, or you can book a consultation with us here. You may also benefit from attending the Farm Business Innovation show, you can get free tickets here.