Farm Diversification | 'Workation' the next holiday trend
Holiday accommodation which includes workspaces appeals to those combining a staycation with working remotely. A great farm diversification project as demand increase for rural holidays.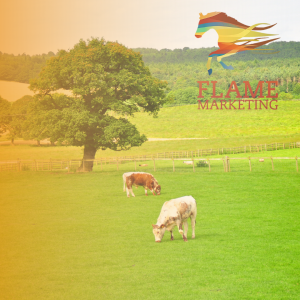 RISING interest in staycations and the realisation a lot of work can now be done outside of an office environment could open up a new role for holiday accommodation providers.
As people search for a better work-life balance, a new trend combining staycationing with the ability to work remotely could be one to watch in 2021.
Adam Davies of Savills tourism, leisure and events team, said Scandanavia was already advertising these new getaways with VisitNorway promoting the opportunity to 'work with a view, somewhere new'.
Workation
"Known variously as the workation, workoliday or woliday, put simply it is a concept that allows you to work in a different setting, one that is complementary to both health and productivity," he said.
"Imagine also avoiding the Friday night traffic queues by leaving 24 hours early because your chosen holiday accommodation is suitably kitted out for work so your holiday can start at the end of the working day without a fraught journey running well into the night."
Promoting key features for this market could help increase occupancy levels during quieter months and midweek dates as well as extending the average length of a booking.
"Reliable and genuinely fast Wi-Fi, good mobile phone signal that does not require climbing half way up a hill, and a dedicated workspace with a decent desk and office chair are essential," he said.
"Additional features such as printers and a good quality coffee machine will also help the likely success of your workation proposition."
He said added benefits which provide experiences not available in the average working environment could also help.
"Think loch-side yoga that can be arranged between virtual meetings, cycling along forest trails instead of the commute home, and star gazing instead of another night in front of the TV," he said, adding this would help differentiate offerings and add value.
Here at Flame Marketing with offer help and guidance when setting up farm diversification. Including a FREE initial marketing consultation to set up a plan of attack for the direction you want to target for your business.