Glamping: How to go about diversifiying into farm pop-up campsites
The number of farms offering temporary glamping campsites has soared, boosted by a change to government planning policy and rising demand for outdoor getaways.
Of the 2,000 UK campsites listed on booking/marketing agency website Pitchup.com, about 700 are working farms and 400 of those are pop-ups.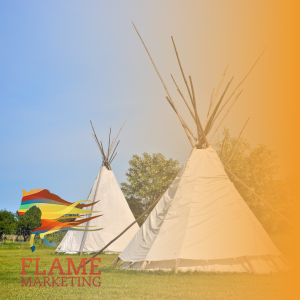 According to managing director Dan Yates, bookings overall were up 284% in July and August 2020 with 100,000 people staying on pop-up sites, generating thousands of pounds of extra income for landowners.
One farm took £13,000 worth of  bookings over the first weekend, and another £50,000 in the first seven days.
The average income for pop-up campsites was £12,971, while the highest earner was a working farm in Wales which took £215,000 over the season.
What has changed?
The key driver for the surge in glamping demand was Covid-19 and the relaxation of lockdown restrictions. People emerging from the first lockdown wanted a holiday in the open air where they could keep their distance from other visitors.
The relaxation of restrictions on 4 July created a huge demand and people headed in droves for campsites in the countryside.
A second driver was a government planning policy change that altered permitted development rights (PDRs) to help landowners generate extra income during the Covid-19 crisis.
What are PDRs?
PDRs allow farmers to temporarily put land to an alternative use, such as a campsite venture, without the need for full planning permission.
Until last summer PDRs were limited to 28 days in a year. In an attempt to boost the economy, the government doubled the period to 56 days. That allowed some farms to make the substantial incomes over an eight-week period.
Will 56-day PDRs continue in 2021?
The success of the 56-day PDR means the government has extended the Covid-19 measure to the end of 2021.
In January, the Scottish government and Northern Ireland's chief planner stated that they did not expect to enforce 28-day rule limits against any reasonable temporary outdoor uses where a longer period would be appropriate and helpful to businesses.
The Welsh government has followed suit and advised local authorities to take a flexible approach to applicants looking to extend an existing 28-day permit to a longer period.
What are the rules?
First, contact the local authority to check what rules exist in the area where the proposed campsite lies – there may be local stipulations. Despite the extension of PDRs to 56 days, it may be necessary to obtain a licence if the site is open for 42 consecutive days during the overall period.
Glamping Diversification
Whether this existing rule is still applied or is superseded by the 56-day Covid-19 PDR measure will be down to the local authority.
Campsite owners could insert a break to ensure they avoid going over the consecutive 42-day period; for example, opening for two weeks for the Easter holiday and six weeks in the summer.
However, another rule to be aware of is that land must be restored to its original condition between periods of use and any moveable structures, such as toilet blocks, have to be removed.
Do I need a licence?
Always check with the relevant local authority to establish the rules. But, generally, no licence is required for up to 60 non-consecutive days under the existing rules.
A licence will cost anything from nothing in some areas to £600 in others. A further option, allowing sites to open for longer, is to join an exempt organisation.
These include groups such as the Camping and Caravanning Club, which will inspect and approve a site before issuing an exemption certificate.
Do PDRs apply everywhere?
No – PDRs do not always apply. Planning permission may be needed in National Parks and other designated areas such as areas of outstanding natural beauty. Likewise, other local stipulations may apply. In SSSIs, permission is required from Natural England for specific operations.
Practicalities
What are the key points for a good site?
For a pop-up site with tents, it is not necessary to have a glass-flat field – campers will cope with some undulations or slopes. Areas prone to waterlogging should be avoided.
Fields will quickly turn into a quagmire when dozens of people are walking backwards and forwards.
Views and proximity to walks, cycle ways or other attractions will increase the appeal.
What facilities are required?
Safe drinking water must be supplied. However, for a pop-up campsite under a PDR rule, it is not necessary to offer toilet or shower facilities. But most visitors, especially families, will be put off without somewhere to keep clean.
A decent temporary toilet block will also allow safe and hygienic waste management and prevent contamination on fields. Portable toilet and shower blocks are widely available from hire companies all over the UK.
Stock is plentiful this year as demand is lower in the absence of many cancelled events.
Expect to pay about £100 a week for basic portable units. Under PDRs, these must be moveable and removed when the site is not in use. For a 60-pitch site, allow four toilets for women and two toilets and two urinals for men.
Showers could be offered at two for women and two for men. Mr Yates suggests that at peak times it may be necessary to hire extra facilities to prevent long queues.
Case study: Stitchpool glamping, Devon
John and Vikkie Huxtable's beef and sheep farm sits just outside the Exmoor national park, near North Molton, Devon. The farm extends to 100ha, with a further 57ha of rented land, supporting 100 Suffolks for a ram breeding venture, 600 Mules and 100 Belgian Blues reared to sell on as finishers.
The farm has a five-star holiday home, fully accessible for disabled visitors, and a livery yard. However, last year, for the first time, the couple tapped into the pop-up campsite boom and created Stitchpool Camping.
The aim was to bring in extra income and to give people the chance to experience the freedom of the countryside after the first Covid-19 lockdown, Mrs Huxtable says. The Huxtables opened a 2.5ha field for just 28 days and created 30 pitches.
Even at this relatively small scale, it generated £12,000 of extra income over four weeks. After costs were taken into account, including a 15% commission to the booking site, Mrs Huxtable reckoned the venture produced £9,500 profit.
This summer, the site will be extended to 5.7ha and 70 pitches, and will be open for 42 days.
Facilities
A dozen portable toilets and eight showers were hired from a local firm, at a cost of £45 a week for each toilet and £80 a week for each shower. The showers also came with LPG gas heaters to provide hot water.
The cost included an emptying service for the waste, which eliminated an unpleasant job. Due to Covid-19, the shower and toilets were deep-cleaned twice a day. Extra hand sanitiser was also provided at various points in the washing areas and at any points where guests might mix.
A cold tap was provided in the field. "This is one area we will improve because the pressure through the tap was too low," says Mrs Huxtable.
Vehicles
The farm didn't allow cars into the field due to concerns that the traffic would churn up the field surface. "We also didn't want moving vehicles in fields when there were children playing," Mrs Huxtable says.
Instead, vehicles were parked close to the house on a gravel area and guests asked to carry equipment to their chosen pitches.
Glamping Site rules
Campers are urged not to go near the sheep with dogs and to monitor children to ensure their safety. Dog owners are also asked to clean up after their pets.
Waste on glamping sites
Dumpy bags were provided for waste and recycling. "This was a big cost area and we were amazed at the amount of rubbish, especially as people often left without taking their tents," she says.
Getting rid of all the waste cost £150 for a skip, plus £150 a tonne of rubbish.
A waste tank was positioned at the gateway to collect washing-up water.
"We didn't want greasy water containing waste food thrown on to the field, and took the tank away to empty through the drains," says Mrs Huxtable.
Safety
With a larger number of pitches this year, the Huxtables have decided to employ someone to live in a caravan close to the field. A contact number for emergencies is also provided.
Because the farm hires out fire pits and barbecues, as well as selling kindling, full water buckets are left at the gateway to the camping field in case of fire.
Collecting payment
This was carried out through Pitchup.com, but other booking services are available. The website collects the name, address and a deposit when the pitch is booked.
Full payment is made 14 days ahead of arrival and goes into a Stripe holding account. The money is released immediately by Stripe, and site owners can choose to get paid up to 12 weeks in advance (or on arrival).
For more information about glamping farm diversification and marketing for your farm business please check out our website: FLAME MARKETING
Article taken from Farmers Weekly