Farm Funding: 17 things to know about Farming Investment Fund grants
At present, there are a number of farm funding schemes on offer across England and wales. One of the most extensive is the Farming Investment Fund which offers grants as part of farm funding for a wide range of projects, more details below:
1. The Farming Investment Fund offers farmers and contractors in England grant support to help them invest in new farming technology and equipment which will make their businesses more productive and enhance environmental performance.
2. There are two strands to the scheme – the Farming Equipment and Technology Fund (FETF) which is for smaller investments and the Farming Transformation Fund (FTF) for larger investments.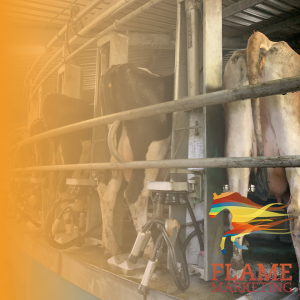 Farming Equipment and Technology Fund (FETF) details
3. Farmers can apply for a grant to buy items from an approved list of equipment, technology and small infrastructure investments, which are focused around improving business performance, animal health and welfare, and the environment.
4. The scheme is similar to the old Countryside Productivity Small Grant (CPSG) scheme, but there are some key differences. These include:
The minimum grant value is £2,000 and the maximum grant value has increased to £25,000. This increase in the maximum grant rate will open the door for farmers to invest in some more expensive bits of equipment, or a combination of items. However, with a total funding pot of just £27m for the first round of the scheme, if every claimant receives £25,000 there is only enough money to support 1,080 farmers.
Farmers, horticulturalists, forestry owners and contractors are eligible to apply (contractors were previously ineligible).
The 'all or nothing' rule has been removed to allow applicants to remove items from their claim in certain cases. This could be where items can be bought as a package rather than separately, or where they have selected the wrong item or where manufacturers are unable to deliver all the items within the claim deadline. In these situations, Defra will look at requests to remove items on a case-by-case basis, subject to the grant requested still being above the minimum £2,000.
Applicants can apply for a total of £50,000 over the scheme's duration, for example if there were two rounds you could apply for £25,000 in each round. Any funding received under the previous CPSG scheme won't count towards the £50,000 total.
5. The list of eligible items has been reviewed and updated. There are now 119 eligible items, compared with 87 through the old CPSG scheme. Notable additions include a 6m direct drill option (previously only 3m was available), for the precision drilling of arable and cover crops. To reduce ammonia emissions, a 10m dribble bar slurry applicator has also been introduced alongside the old 6m option. Rainwater harvesting tanks, to collect water from roofs, could prove to be another popular addition, with applicants able to choose between 5000l or 50,000l tanks. Other new items include a mobile sheep dip and a central tyre inflation system to allow tyre pressures to be regulated to reduce soil compaction.
6. The cost listed for each item is the actual amount of grant that will be paid, so there is no need to provide quotes. Applicants must be able to pay for any item in full, before claiming back any grant payment as this is paid in arrears.
7. It is important to check that the specification of any items ordered meets the exact specification set out for eligible items in the guidance notes, otherwise a claim is likely to be rejected.
8. The Round 1 application window opened on 16 Nov and will close on 7 Jan 2022. The deadline for claims to be submitted will be 30 September 2022.
Farm Funding: Farming Transformation Fund details
9. The Farming Transformation Fund provides grants to help people to improve productivity, profitability and enhance environmental sustainability and is structured around three themes: water management, improving farm productivity and adding value. However, only the water management option is currently open.
10. For each project, the minimum grant available is £35,000 and the maximum grant is £500,000.
11. Grants cover up to 40% of the eligible costs of a project, which means the minimum total eligible cost of a project would therefore be £87,500.
12. Grants are paid in arrears and can only be claimed after the work being claimed for is finished and has been paid for.
Water management (application window 16 Nov to 30 June)
13. Grants are for capital items to improve farm productivity through more efficient use of water for irrigation and to secure water supplies for crop irrigation.
14. Applicants must be arable and horticultural businesses growing, or intending to grow, irrigated food crops and ornamentals, or forestry nurseries.
15. Projects which may be eligible for funding include:
Changing from rain gun application to trickle or boom application.
Constructing a farm reservoir and moving away from summer abstraction to rainwater harvesting or peak flow/winter abstraction.
Using new irrigation systems and newly irrigated areas to increase yield/productivity or introduce high value crops.
Encouraging collaboration, for example supplying water to neighbouring farmers.
16. Potential applicants will need to complete an application for the scheme through an online checker. This will show if they are eligible to apply and how well their project fits the funding priorities. Projects with the best fit with the priorities will then be invited to submit a full application. The deadline for full applications to the water management scheme is 30 June 2022.
17. The Improving Farm Productivity grant scheme will open for applications later this year and the Adding Value grant scheme will open early next year.