Glamping – how to stay ahead of the competition
With glamping farm diversifications becoming ever popular it has meant to in some areas these have created a saturated market. Meaning that farms require come up with new ideas of how to stay ahead of the curve.
Farm Diversity magazine editor Victoria Galligan takes a look at how, with some hard work and creative thinking, your glamping project could become a farm diversification success story…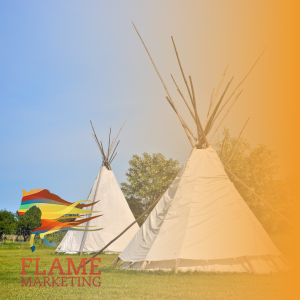 The glamping phenomenon is showing no signs of slowing down in 2020, with new sites springing up all over the place.
Last year a UK Caravan & Camping Alliance report identified glamping as an opportunity for sites to attract the younger generation, after booking apps fuelled the rise of the short break booked at the last minute.
The diversification of glamping accommodation has led in many directions – from the basic pods which offer a space to camp on the floor, to huge family units with multiple rooms, beds, TVs and bathroom facilities.
In 2018 there were 1,685 glamping-only campsites in the UK, according to the UKCCA, and that figure is on the rise. Many more existing holiday parks have added a glamping offering to their portfolio of accommodation. So staying ahead of the competition is vital if you want to be fully booked this year.
Use a booking platform
If your visitor numbers are nothing to shout about, then take a look at how people can find and book your glamping accommodation. Are you using a booking platform or your own website? Would it be useful to register with two or three booking platforms and spread your net wider?
As impulse booking is on the rise, particularly with younger customers, take a look at the options people have when searching for a suitable glampsite – are you ruling out customers before they've even found your site? If they're searching for pet-friendly accommodation, for example, or looking for a hot tub, can your site offer them an option?
Consider the unique selling point (USP) of your glampsite. Could you be better suited to a more niche booking site? There are a range of different booking platforms out there – Pitchup.com, for example, was launched in 2009 and now helps users to search for all types of parks and sites, from more than 60 chains right through to one-off campsites and unique outdoor accommodation options, which may have previously lacked a web presence. Founder Dan Yates said: "Whether camping in a tent on a farmstay or relaxing in a shepherd's hut with coastal views, not only has the variety of accommodation available expanded markedly in the last few years, but also the quality has never been higher."
Glamping Show outdoor area
Get networking
The Glamping Show, running in Warwickshire from 17-19 September, is a fantastic place to find out about the latest in holidaying trends – from the innovative equipment on show to advice from keynote speakers, there's a plethora of information to digest. This event has become a firm favourite in the calendar of those running glamping sites.
Similarly, the Holiday Park & Resort Innovation event runs alongside Farm Business Innovation, Family Attraction and Leisure Food & Beverage expos at the NEC, on November 11 & 12 this year. These combined events offer a huge variety of exhibitors so you're bound to come away with lots of amazing ideas and useful contacts to help make your glampsite great.
Smaller, more local events are also well worth attending. You can get in touch with other local business owners who may be able to cut you a better deal in terms of your overheads. Search for your local business hub and look out for its associated events – they're really inexpensive to attend and won't take up too much of your time if they're nearby.
Market your glamping business
You don't have to spend a fortune to market your glamping business. First of all, start off with a basic website. This could be two or three pages with some essential information, a map and a contact form. If you want to add a booking and payment option, this will generally cost as the site will be classed as an ecommerce site. Registering a web address and hosting a site costs buttons – you can probably do this for less than £100 a year.
Use your website to run a blog and post up some insights from life on the glampsite – share your good news, such as if you have new accommodation or have refurbished part of your site. Maybe you've had some great feedback or are holding an event. Your positive stories help to boost the content value of your website in Google's eyes and push it up the rankings when people search for glampsites in your area.
Then, get social! Facebook, Twitter, Instagram, LinkedIn and Pinterest are just some of the sites which are free to use and just a post or two a month will keep those accounts relevant and interesting. TripAdvisor is also worth keeping an eye on. Social media is a great way to gather feedback, both positive and negative. Positive comments are adverts within themselves. Other people will be reading them and may book off the back of one or two great comments or reviews. Likewise, negative comments are useful too – you can respond professionally and try to rectify the situation in public view – this shows your customer service is top-notch. Remember, negative feedback is not the end of the world – use it to learn and improve your business.
Finally, put your money where your mouth is – paid advertising and sponsored posts will open up your business to new people who might never have found out about your glampsite otherwise. Advertising also helps remind people of your brand, so make sure yours is eye-catching and contains your web address for people to find out more.
Glamping USP – Ream Hills' Lynx Helicopter accommodation
Look far and wide to get help
If you're doing everything you can to make your business a success yet you're still struggling, then don't be afraid to ask for professional advice. Business mentorship is a great way to get fresh insight. Your local business hub will point you in the right direction, or you could ask your bank's agriculture representative or a consultancy firm to come in and take a look at what you're doing. Your accountant will also be able to put you in touch with the right help.
Likewise, it can be good to find out how other glampsites have become successful – check out our website for examples. It's always useful to scope out your competition. This might be a site in your area or one from across the other side of the country – look at the location, the facilities, what people are saying about it, how it's evolved over time and what the USP of the site is. Stay there for the weekend! Find out what works and what could be better, then take that knowledge back to your site.
If you can identify or create a USP, then you'll be firmly on the road to success – and it may be something completely off the wall. Ream Hills Holiday Park near Blackpool is a great example of this – not only does it boast a wake park on its small lake which attracts visitors from up and down the country, but it allows visitors to stay in a range of glamping accommodation including a Lynx helicopter. So the team have not only made use of the natural landscape, but they've also brought in quirky accommodation to boost bookings.
Hopefully, after reading this article you're now fully charged with inspiration and ready to get started – if you have the drive and ambition to make your glampsite a success, and a strong network of people to help, it's only a matter of time before you'll be fully booked!
Here at Flame Marketing with offer help and guidance when setting up farm diversification. Including a FREE initial marketing consultation to set up a plan of attack for the direction you want to target for your business.