Chase Distillery – From potato farm to popular gin destination…
Here we have found a great article looking at one of the most successful farm diversification projects within the UK. A great read to give inspiration and ideas.
Farm Diversity editor Victoria Galligan asked James Chase, Director of Chase Distillery, about how the farm went from a potato farm to a popular gin destination with their farm diversification …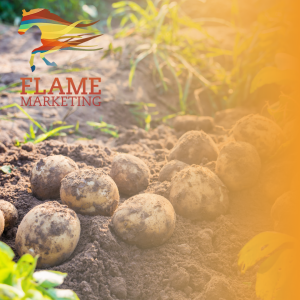 Q&A with Chase Distillery
Could you explain a bit about the history of the distillery – when was it set up, and why?
Chase is a family-run distillery producing vodkas and gins made entirely from scratch. Championing field to bottle spirits since 2008, the mission was to bring the farmer to the forefront of the conversations behind the bar and at home. Too often spirits were made in vast distillers, and no focus was placed on authenticity or craft. Inspired by Williams Chase's travels to the States, he discovered the craft spirit movement and was moved to do the same in the UK. Since 2008, we have seen a rise of craft spirit distilleries start up. There are over 6,000 gin brands on the market internationally, but few distil from scratch. As farmers, we are obsessed about giving the consumer value, and we do that by showcasing every step of production right here in Herefordshire.
James Chase of gin destination Chase Distillery
What kind of changes did you need to make at the farm to set up the farm diversification?
Luckily, we had the foresight to invest in a site that could be expanded upon, and the still house looks like it has been a distillery for 100 years. But like with any place of production, there are constant changes and tweaks to suit demand. Luckily, most of our utilities are sourced on the farm. Water is drawn from our onsite bore hole, and close to 50% of the sites power is generated from biomass. We are trying, within five years to be off grid and hopefully carbon negative.
Is it a fully family-run business or do you employ staff at the distillery?
Absolutely, both my father William and brother Harry are fully involved, but our family culture flows through the whole company which now employs 60 people full time. Family businesses are unique and are the life blood of the UK economy.
Did you get any help in the form of funding, business mentorship etc?
To date, the business has been self-funded. Chase was launched off the back of a well-established food brand Tyrrells Chips, which William founded from scratch in 2002. As you can imagine, copper is not cheap and there was a considerable investment upfront to establish the still house and the surrounding infrastructure. We have learnt lots from many people, including our still makers, Cristian Karl, right the way through to our fantastic operators who are always inspiring us to be better every day.
Chase Distillery – three of the Chase family men walk across the field
What sets your product apart from other brands?
It is a little-known fact that gin is made from vodka, and we are so proud to educate our community though distilling from scratch. We love lots of different styles of gins from all around the world – that is why the gin industry is so unique. At Chase, we are passionate about championing field to bottle spirits, and it is this 'from scratch' mentality that really sets us apart from the rest.
What would you say to farmers who are thinking about setting up their own distillery? Any advice?
Do what you love and really get to know the industry. It has taken a lot of patience and hard work to get the distillery up to where it is today. Whilst different categories seem saturated, notably gin, make sure your tourism element is strong. Chase's tours have built up international acclaim. Herefordshire is not entirely accessible, but we have worked hard on this and the shop now pulls in a top revenue stream. It also gives the brand a home and is the epicentre of everything we do.
Here at Flame Marketing with offer help and guidance when setting up farm diversification. Including a FREE initial marketing consultation to set up a plan of attack for the direction you want to target for your business.