Pig Farming: Farms left with 70,000 surplus pigs amid labour crisis
August 31, 2021

Glamping: 12 steps to improve marketing of a staycation venture
September 2, 2021
Agri-marketing news: Advertising body backs farming
The AHDB has faced backlash following its agri-marketing campaign "We Eat Balanced", but the Advertising Standards Authority has refused to uphold any of the complaints. This is a key ruling in support of British farming and offers reassurance for many livestock farmers across the country. At Flame Marketing we often work with clients who have concerns regarding marketing their meat and dairy products online due to the impact of negative comments and lobbying groups. If this is a concern for you we recommend check out some of our other blogs on planning your online marketing effectively.
Complaints lodged by individuals and some lobbying groups about the 'We Eat Balanced' advertising campaign put together by the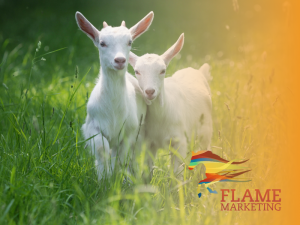 Agricultural and Horticultural Development Board have not been upheld by the Advertising Standards Authority – in what is being viewed as an important ruling for British farming.
The £1.5m campaign, which ran across TV, print and social media during January and February 2021, is believed to have been viewed by up to 18.5 million people. Key messages around naturally occurring Vitamin B12 and how red meat and dairy production in the UK is among the most sustainable in the world, put together to remind consumers of the role which both red meat and dairy play in a balanced diet. The campaign attracted 487 complaints in total.
AHDB's chief communications and market development officer Christine Watts said: "We are delighted with the ASA's ruling and are grateful for the careful consideration they gave to all the points which were raised.
"For British farming, this is an important day as we can continue to communicate the benefits around consuming red meat and dairy as part of a balanced diet. We work hard to ensure our campaigns are robust and evidence-based."
She said the AHDB was now focused on preparing for the next stage of its campaign, set to launch later this year, tapping into consumer trends around diet, health and environmental sustainability. She also said that the 'We Eat Balanced' campaign had been nominated for The Food and Drink Federation's 'Campaign of the Year' award.
Article taken from The Scotsman