Emma Buckley can clearly remember having the idea for her farm business, as she returned from a spell travelling in New Zealand.
She was well aware of the sharp decline in pollinator populations and conscious of the public's increased keenness to make a difference when it came to environmental issues. She'd also always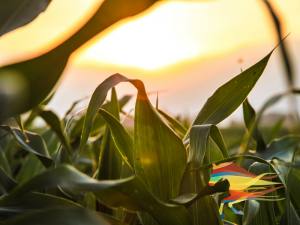 been involved with bees, with her dad having kept them for more than half a century.
"Dad was actually starting to retire so had reduced his number of hives, but then I came back and said: I've had a great farm business idea – we need more bees!"
Fast-forward four years and, now 30, the former Harper Adams University student runs Buckley's Bees, which offers everything from beekeeping courses to a "one-stop shop" placing and managing hives for corporate clients.
She's determined to help the nation's native honeybee population which, along with other types of bees (and pollinators more generally), has been in decline for many decades.
Pesticides, habitat loss and the arrival of non-native species less suited to the UK climate, which brought with them pests and diseases such as the varroa mite, have all contributed to the fall, she says.
"It's very different to the career direction a lot of my contemporaries have followed, but I love what I'm doing," says Shropshire-based Emma.
"I had a job for three years working for a fleet management company that was long hours and lots of travelling, so I got to the stage where I thought: Why am I doing this for someone else when I could be doing it for myself? Yes, the hours can still be long and I'm no fan of admin and accounts, but I feel like I'm really making a difference."
Farm business launch
She's the first to admit she's been on a steep learning curve, but completing a "Starting your own business" course with The Prince's Trust was useful.
"When you launch a farm business, you're thrown in at the deep end. You learn what's involved as you go along. You learn to question any spending and think laterally because it can cost a lot to get going. I used all my own savings to get this off the ground.
"You can sometimes stretch yourself too thinly, too, so you realise it's important to sometimes say 'no'. It's also important to take me-time, which a lot of people who run their own businesses don't do very well."
Emma's corporate clients include Yeo Valley, Arla Dairies and Bentley Motors. She's also working with Taylor Wimpey, which is siting hives on new developments.
Natural spaces
"We create spaces for nature, then put the bees into a great natural environment. Some corporates own a lot of space around factories and head offices, so that's a great opportunity. It really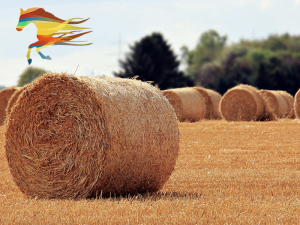 engages the employees and watching – and being involved with – the bees is very therapeutic. It offers great mental health benefits."
If there aren't enough sources of food in the immediate vicinity, Emma works with clients to increase the natural spaces around their site, then creates "footsteps into nature" for the bees.
She's even enlisted the help of a network of local beekeepers around the UK to minimise the carbon footprint of her managed beekeeping service.
A desire to inform and educate is integral to her endeavours. Emma often visits schools, along with her dad, who used to be a teacher, taking a small colony so children can see the insects up close.
"We take pretend flowers and a big pretend bee and 'fly' it round the class so they can all see what it's doing and how pollination works.
"I'm dyslexic, so I know how hard it is to understand if someone is just talking to you. You must show it to them. It's important to get them engaged and having fun."
Importance of pollinators
Emma's optimistic the decline in bee populations can be reversed, especially if more urban and suburban households can be inspired.
"I urge people not to use spray chemicals in their gardens and to create a picnic blanket-sized area of wildflowers. This is also important for hedgehogs, which are in massive decline. These are things people can do on a small scale that cumulatively make a huge difference.
"If we can encourage more homeowners to take part in No Mow May that would be wonderful. And why anyone would put down artificial grass instead of the real thing is simply beyond me! People just don't realise how important pollinators are.
"Their work isn't just important to safeguard our own food supply, but there's a whole virtuous circle where healthy pollinator populations encourage healthy plants, hedges, and trees, which in turn boost biodiversity.
"I was lucky enough to grow up on a smallholding and have been fascinated by bees for as long as I can remember," she says. "They have different jobs according to the stage of life they're in – young ones act as cleaners and feeders to the other baby bees in the hive. They then move through different stages of wax production. Some even have the role of undertakers, taking out the dead bees.
"Then right at end of life they become flying bees – the foragers that you see out in your garden. I'm still as wowed as ever by bees – they're totally amazing."