Food and drink makers from across the country will be exhibiting their delicious wares at the Game Fair later this month. farmers Weekly chats with Lizzie Butler-Billington of Wild Fox Gin Distillery, a dairy farm who have started a gin production as farm diversification.
What prompted you to start a farm diversification in 2019?
It was an attempt to put my product development passion and skills to good use and create a product that represented the farm's heritage without compromising its natural beauty.
There is also a growing new generation on the farm and it's good for our children to experience a new business and be brought up with opportunities to suit different personalities, should they want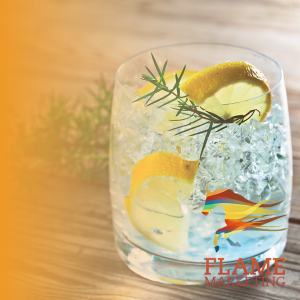 them. We see it as a new enterprise rather than a diversification as the farm business is solid and neither business financially benefits from the other.
Why gin, though?
We've always loved a good G&T. The problem was that we found our staple gin was becoming more and more mediocre and the flavours were decreasing over the years.
So we went on a hunt for more artisanal gins but were disappointed that most recommended serving with a garnish or flavoured tonic, and we just wanted a gin that spoke for itself and needed nothing adding.
This initially sparked the idea of distillation. With the wealth of botanicals already growing in the field, orchards, and hedgerows and having our own water source, it really was a no-brainer.
How do the dairy farm and the gin farm diversification dovetail?
We work in perfect harmony – most of the time. The distillery is carefully positioned – on the farm, but nestled in a way that means visitors can enjoy the views and watch working practices without disrupting them.
Our biggest challenge is "sharing" my husband, Rob – he is a partner in the distillery, but still very active on the farm and key when it comes to field work, so he can disappear for weeks on end.
You say you 'strive to embody the farm's heritage in every bottle. How do you do that?
Our family have owned and worked the farm since 1932. The farm's orchard has fruit bushes, planted on day one by my great-grandparents, which we now harvest and use in our signature and summer editions.
We add a wealth of common "weeds" that the field sides have to offer and hawthorn from our hedgerows plays a key role in each of our distillations. Essentially, there is small part of our farm in each bottle.
How competitive is the gin market?
There's competition in every business. That's why you need a strong and, above all, completely truthful unique story when creating and selling your own.