Farm diversification doesn't have to be a slow process. Although most fast farm diversification options will not provide enough income alone, and will often have a limited timescale. They still provide an ideal opportunity for those looking to test out farm diversification ideas or indeed increase incomes in the short term.
With the sun now set on the annual Spanish exodus – for the time being at least – the British countryside is fast becoming the holiday destination of choice, so farms are looking to diversify into holiday accommodation. Pitchup.com founder Dan Yates offered Farmers Guide his top tips.
Of all the sectors that stand to gain from staycations being the primary holiday of choice, agriculture soars high above the rest. Space is at a premium, as the fields, lanes, valleys, and dales will soon be full of lockdown-weary travellers eager to flee the rat race for a fortnight or so.
But how do farmers benefit from this ripe and harvestable crop? Diversification, after all, takes ideas, investment, time, and management. It is, by definition, not farming. It's the thing you've probably had in the back of your mind for ages, convinced there is some value to it if only you had time to give it some thought, and it was easy.
Well, the good news is, it is. The better news is that Pitchup.com is here to help.
Hassle-free farm diversification
As Europe's largest outdoor accommodation provider, we have helped hundreds of working farms set up temporary campsites to take advantage of the tourism boom. Collectively, those campsites have generated millions of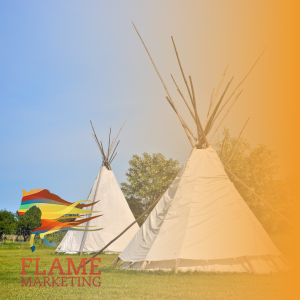 pounds for the farmers who run them and for the wider rural economy, as well as giving visitors access to some of Britain's most peaceful and serene beauty spots.
In fact, pop-up sites have proved so popular that one farm in Cumbria achieved £50,000 and 600 bookings in its first week online, and many more have reported similar amounts.
So, we know a thing or two about diversifying into the agritourism market. Here are our top tips for quick and easy farm diversification, to help you salvage something positive from the Covid pandemic that has kept us all locked up for months:
1. Planning permission is not always necessary. Setting up a campsite requires planning permission, right? Or at least change of use? This is a common misconception. Temporary campsites fall under Permitted Development Rights (PDR) which cover changes to land or buildings that are deemed to have planning permission already.
Until last year, landowners were able to set up temporary campsites for 28 days without a planning application. But in an effort to boost the rural economy, that was extended to 56 days last year, which is in place until the end of 2021.
However, our Carry On Camping campaign is asking the government to extend this further, to enable rural businesses to recover from the pandemic. So, there's still plenty of time to set up a pop-up campsite for the busy summer holidays.
2. You don't need to invest loads in infrastructure. Yes, there are campsites that have luxury showers and toilets, facilities to wash clothes, a well-stocked on-site shop, and even a restaurant or café for those campers who don't want to cook on a gas stove or BBQ. But, do you need those? Not at all. Many campers just want to get away and will forsake such luxuries – even shun them – for the peace and quiet of the countryside. Large, popular campsites are not everyone's cup of tea just like not everyone loves a beach resort.
At a minimum, you need to provide clean toilets and running water. If you want to go one step further, hire a shower block (which are very available at the moment due to the number of events still not going ahead) and your site will soon be full of very happy campers.
3. Make the best of your surroundings. Are there any areas of your farm you can make a feature of? For example, many farms we work with have small copses dotted around which offer a wilder camping experience. These are loved by visitors for the privacy and feeling of seclusion they provide.
Families with children might want to learn more about the workings of the farm itself, so choosing a field where they can watch livestock graze is often a nice touch.
Streams, rivers, and lakes also make for serene backdrops, and hill farms often afford the most spectacular views across open country. So, if you have these on your land, think about creating a feature of them.
4. Embrace your guests (although not literally!). One of the biggest concerns that farmers have about setting up a campsite is having people they don't know on their land.
But in the vast majority of cases, this is entirely misplaced. Most people stay on farm campsites to relax and get away from their day-to-day routine, so make the perfect guests.
And in the wake of more than a year of lockdown, don't underestimate the prospect of meeting new people and making new friends yourself. You may be surprised at how much you enjoy having people around again.