'The business is called Wild Shepherd which is what we're about really, me and Mum'
Sustainable farm diversification at its best as Cumbrian farm starts meat business, producing and selling burgers, kebabs and meatballs.
Wresting a living from a way of farming that is as old as the hills sees traditional shepherding combined with more modern thinking and, as one mother and daughter team told Gaina Morgan, it is about finding the balance.
Their tenanted farm is high above the Elan Valley, the reservoirs of which supply water to Birmingham. Weather conditions can be ferocious and fearsome, yet the pair relish their lifestyle.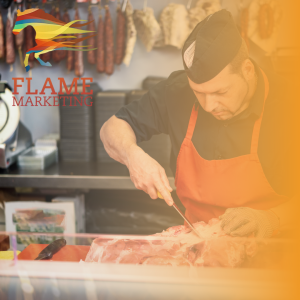 They are self-reliant, resilient and well equipped to face everyday challenges. They love that they and their neighbours still work together, gather on foot, pony and quad and generally look out for one another.
The pair farm hardy Elan Valley Welsh Mountain ewes as well as a small flock of Texel and Suffolk sheep, with the farm's traditional hefted flock grazing on the open hills where their ground stretches for miles.
It is sustainable farming but, as Tanya explains, they do worry.
The political landscape and the multi-layered changes and challenges that come with Brexit are a concern.
Then there is increasing UK legislation and the constraints of the Cambrian Mountains Environmentally Sensitive Area among other schemes.
The Elan Trust website still bears the message 'The economics of farming on the Elan Estate, and the uplands in general, is entirely dependent upon financial support from the EU through the Common Agricultural Policy' and Tanya fears a return to the 'dirt poor' days of the 1980s when, as a girl with her parents, she first settled here.
She says: "The biggest fear for me right now is not only Brexit-associated funding changes, but also changing tenancy legislation and massive expectations on social media about what we are supposed to do in the countryside.
"There are many levels of change that we're facing right now. Some of it might be for the better, but we just feel left out of the debate. We've replied to several consultations about farm policy changes, but none of our feedback seems to get through."
Here at Flame Marketing with offer help and guidance when setting up farm diversification. Including a FREE initial marketing consultation to set up a plan of attack for the direction you want to target for your business.