Making a farm diversification venture pay financially
Marketing is key when choosing a farm diversification, especially with rare breed animals. The produce that you produce must be easily saleable as well as giving a good enough profit margin. Here at Flame marketing we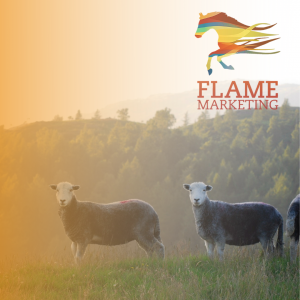 are specialists in helping develop new businesses farm diversification and always here if you require help or guidance.
Farmers Guardian caught up with Rare Breeds Survival Trust chief executive Christopher Price who offers smallholders some tips on making a brand new venture pay financially.
From choosing the right breed, to marketing intentions and commercial opportunities in farm diversifications, rare breeds can make good commercial sense on a small-scale as well as in much larger operations, says RBST chief executive Christopher Price.
The first and possibly biggest decision, he says, is choosing the right breed to suit the smallholding or land available, individual circumstances and aspirations.
Mr Price says: "The UK boasts a variation of native breeds of livestock, each with its own characteristics and assets.
"With each having adapted over centuries, some breeds are naturally well suited to coastal smallholdings while other breeds' assets come to the fore on a scrubby hillside. Others do well on marshlands where other breeds would struggle.
"Balwen and Hill Radnor sheep, for example, are very hardy and able to survive on sparse upland grazing and harsh conditions, while Norfolk Horn sheep can thrive in dry, cold conditions where other sheep would lose condition. Oxford Sandy and Black pigs are a great choice for a wooded plot, and Irish Moiled cattle are easy to handle and do well on marshy ground."
Choice
As well as environmental considerations, maximising potential for profit through choice of rare breed also relates to a smallholder's commercial and marketing intentions, says Mr Price.
This might be the level of human input that can be committed, the ease of access to full-service abattoirs, and the preference of whether to invest in new infrastructure on the smallholding or whether to use what is already there.
"Some native breeds need very little by way of day-to-day human interventions or veterinary care and can live happily outdoors all year round, while others need housing and more daily input," he says.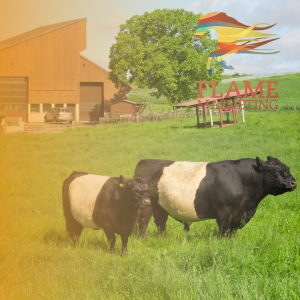 And from a market-facing perspective, there is little doubt that we are living through a time of change for food and farming.
Mr Price says: "Covid-19 restrictions have acted as a fast forward for the burgeoning consumer preference for online shopping and home deliveries.
"Concern for nutrition, animal welfare and the environment are seeing a small but growing number of people choose smaller quantities of high quality, high welfare and locally sourced meat in the place of larger quantities of intensively farmed products."
And Mr Price believes smallholders with rare breeds are well placed to benefit commercially from this direction of travel.
He says: "Many rare breed farming operations are seeing considerable success in marketing the quality, provenance and traditional farming methods of rare breed meat and are seeing a range of sales channels opening up.
"Established rare breed opportunities with high-end restaurants or gastropubs and local butchers have broadened to include online butchers specialising in native breeds, direct sale meat box deliveries, and opportunities with new local farm shops."
Another consideration is the opportunity for smallholders with rare breeds to find markets for the whole animal.
"As well as the more obvious meat, milk and wool, markets can be found for selling a rare breed's hides, horns and tail," he says, adding that rare breeds can also lend themselves to another commercial opportunity in farm diversifications.
"There is a breadth of opportunity here, from tried and tested to new ideas.
"Rare breed farm tours, experience days, tasting events, charcuterie training days, breeding stock, filming opportunities, conservation grazing contracts, street food vans, rare breed experience holiday accommodation to name a few.
"As public awareness grows on the place of rare breeds in UK heritage and in maintaining eco-systems, so too do opportunities such as these.
Payment
Mr Price also encourages keepers of rare breeds to keep a close eye on the development of the 'payment for public goods' system as part of the Environmental Land Management scheme.
He says: "The opportunities for smallholders to turn a good profit from rare breeds really are wide ranging and full of potential and keepers of rare breeds are some of the most creative, innovative and exciting farmers I have had the pleasure to work with."
Here at Flame Marketing with offer help and guidance when setting up farm diversification. Including a FREE initial marketing consultation to set up a plan of attack for the direction you want to target for your business.