The Yorkshire Creamery Launches Dairy Products That 'Taste Like They Ought To'
Going back in time to proper dairy produce is what this farm diversification project are trying to do! Amazing marketing and quality of products has just seen their products fly off of the shelves. A great example to how important marketing your products right can be.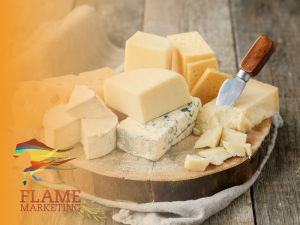 Wensleydale Dairy Products launches The Yorkshire Creamery brand with three cheeses to 'make a stand against bland'
The Yorkshire Creamery is making a 'stand against the bland' in a bid to champion exceptional quality and traditional recipes to make dairy products that 'taste like they ought to'.
Launched by Wensleydale Dairy Products, the parent group of the award-winning Wensleydale Creamery, The Yorkshire Creamery promises to share all the same values of using locally sourced milk, investing in the sustainability of British farming and creating delicious dairy products made with love and care.
Rolling out regionally in major supermarkets from the beginning of October, The Yorkshire Creamery will be launching a selection of cheeses that intend to make every day better, with Yorkshire Butter following in early 2020.
All the milk used is specially selected from local Yorkshire farms and the experienced cheese experts at The Yorkshire Creamery then use all their knowledge, expertise and attention to detail to create products that are full of good old Yorkshire strength and character.
The brand is aiming to disrupt a crowded cheese category that has become more concerned with quantity than quality. It plans on doing this through great tasting, award-winning products combined with lots of personality.
The new range includes three cheeses, all available in 320g and 200g pack sizes:The Yorkshire Creamery dairy products
Extra Mature Yorkshire Cheddar – distinctively strong and rugged and typically aged for 15 months
Yorkshire Red – distinctively nutty and typically aged for 10 months
Double Yorkshire – distinctively smooth and buttery, typically aged for 7 months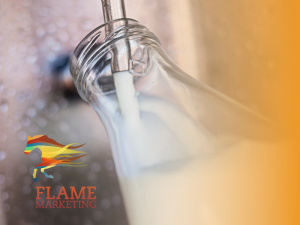 The branding, and packaging feature a Yorkshire cow as the star of the show, highlighting the focus on local milk and farming – it comes with a fresh, modern look, set to stand-out on shelf.
The launch of the new brand is a key element of Wensleydale Dairy Products' ambitious growth plans and will also help to sustain rural farming in the local community. The business has pledged a £1m investment into The Yorkshire Creamery brand, including in-depth consumer and market research, new product development and marketing.
David Hartley, Managing Director of Wensleydale Dairy Products spoke about the exciting announcement; "Just like our much-loved Yorkshire Wensleydale cheeses, The Yorkshire Creamery is a range of good, honest, tasty, authentic products made with character and integrity.
"We're extremely proud of our surroundings, as well as our people – the passion and care of our farmers for their herd, the grass they graze on, the attention and tradition that goes into making our dairy products – that is the difference consumers will taste when they try our cheeses.
"Ninety-nine per cent of British households buy cheese and more than half of total cheese sales are generated by Cheddar*. It takes 10 litres of milk to make one kilogram of Cheddar, which is why the quality of the milk used is so important to the flavour.
"It tastes like it ought to and that makes every day eating just that little bit better. People don't want to settle for mediocre lunches, dinners or snacks. They want food that tastes like it should, and which isn't over-processed.
"We've listened to our consumers and know that they want much more than just great tasting products, they want to know farmers and animals have been treated well in the process and that's what we are doing with The Yorkshire Creamery."
James Pratt, a farmer from Studdah Farm, Bellerby who supplies the Creamery with Yorkshire milk commented on the launch: "We're proud to produce high quality Yorkshire milk for The Yorkshire Creamery, which is helping us and farmers like us build a sustainable foundation for the next generation, my son is already running around in his wellies eager to help.
"The Yorkshire Creamery cheeses taste fantastic, and look brilliant as well"
The products will initially be available from selected Morrisons, Booths, Tesco, Asda and Co-op stores, as well as the Wensleydale Creamery Visitor Centre Cheese Shop in Hawes. For more information, please visit: https://yorkshirecreamery.co.uk/.
Here at Flame Marketing with offer help and guidance when setting up farm diversification. Including a FREE initial marketing consultation to set up a plan of attack for the direction you want to target for your business.