Making social media work for farming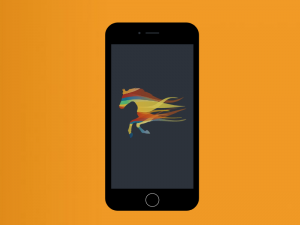 As we talk about the importance of marketing and social media within a few of our articles, this article looks directly at the 24 hours in farming campaign plus many other campaigns in the farming sector to boost the industry using social media within a farm diversification.
Making social media work for farming and farm diversification
Social media can be both farmers friend and foe, so how can you make sure you get the best from it?  Hannah Binns reports.
The Covid-19 pandemic has seen social media become an increasingly popular and sometimes vital tool among farmers to communicate with consumers, advertise businesses as well as share industry knowledge and stay in touch.
As seen with Farmers Guardian's annual 24 Hours in Farming campaign, it can provide a shop window to the industry and helps satisfy the public's thirst for knowledge about the sector and the people who put food on their plates.
Throughout the last 12 months and three national lockdowns, social media has been abuzz with educational initiatives such as Linking Environmentally Friendly Farming's FarmerTime initiative and lockdown learning schemes which see farmers engage with young people.
Utilising digital platforms, campaigns spreading positivity about British food and farming, such as #Februdairy, have been able to reach wider audiences as well as foster a sense of togetherness within the farming community.
Cambridgeshire sheep and arable farmer Tom Martin has reignited his #CheeseADayChallenge for 2021 on Twitter, which encourages participants to taste a different cheese every day throughout February and tweet their reactions about it.
He said: "While I am not a dairy farmer, it is important we pull together as one farming industry and support each other."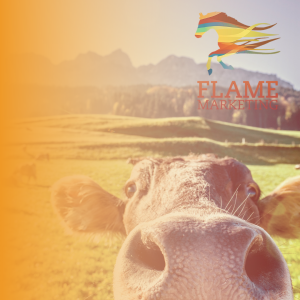 The pandemic has also seen the rise of the 'ag influencers', with the public taking a vested interest in rural experiences.
Data from Holland Country Clothing found there was a 106 per cent rise between February 2020 and February 2021 in Google searches for 'being a farmer'.
Matthew Holland, of Hollands Country Clothing, said it was good to see how young farmers have modernised the profession using farm diversification and social media
He said: "The success of the UK's young farmers, and their popularity on social media, is going a long way to make UK farming feel younger and fresher than ever before.
"Attitudes are changing, with more young people seeing farming as an attractive career and one which lets them get back to nature."
Warwickshire mixed farmer Charlie Beaty, who can earn up to £74.59 per post from Instagram according to the research, added: "Social media is a strong tool, not just for being honest, transparent and open with consumers, but providing a space for farmers to communicate and learn tricks of the trade, as well as see each other's farming systems virtually.
"While social media often focuses on the 'good', agriculture is getting a lot better at highlighting the bad and this is something I try to focus on.
"If I am having a rough time on the farm, it can help to see others on social media having similar issues, rather than feeling like I am failing while everyone else is doing an amazing job."
But despite the research Ms Beaty said she had never 'earned a single penny' from posting on Instagram.
Recent years have also seen farmers use platforms such as Facebook, Instagram and Twitter to lobby policymakers and share their thoughts on agricultural news.
Danger when developing a farm diversification
But those speaking to FG said there was a danger 'anyone can become an expert' when posts go viral, with users quick to share their opinions without understanding the wider context and the implications their posts can have.
In December 2020, Herefordshire farmer John Price was trolled on social media when environmentalists circulated images of work he had carried out on a stretch of the River Lugg.
While he has in part been cleared following an investigation by the Forestry Commission, social media was awash with negative and abusive comments, the majority of which will remain on the platforms indefinitely.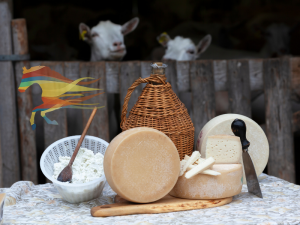 There is also a dangerous side to social media, with safety sometimes compromised as users compete with each other for 'likes'.
Earlier this month, a TikTok video showing a young child being lifted on the front of a telehandler sparked an industry uproar.
Elizabeth Creed, an independent consultant and vice chairwoman of the Institution of Occupational Safety and Health Rural Industries Group, said the video made her feel sick.
"It is hugely disappointing to see videos like this on TikTok depicting illegal behaviour and people's reactions when we have so many on-farm child deaths," Ms Creed said.
"To say your child had been asking you to do it all day is not an acceptable excuse.
"People have no place calling themselves farmers in a professional industry if they are posting content like this as it lets the whole industry down."
Top social media tips for farmers
Make yourself easy to find – "Your username – whether that is your name or your farm – is part of your brand. Think about what defines your farm – is it your region, is it your livestock – and consider making this part of your user name. Do not pick anything too complicated or confusing and make sure that you are easy to find when people search."
Use Your animals – "Cute sells – and cute animals are a great way to drive engagement. Try and showcase your livestock wherever you can. Think classic – cows, sheep and pigs – and do not be afraid of feeling like a cliché because people want to see barnyard staples. You can hashtag these posts and bring in new users too. If you raise animals, try and take pictures of them as babies for #ThrowbackThursday posts."
Lean on local – "Support your region in your posts and make it clear where you are from. Locals will support you, and as you become more established you will be able to use your position as regional representative to gain more opportunities and build relationships with local businesses which may help sales. Remember to include hashtags which mention your region. If you visit local markets, tag those too."
Test what works – "Do not be afraid to try different kinds of posts and see which get the most engagement. Try one landscape, try one with animals, try some carrots, some machinery – try pictures with you in and without and see what gets the best results. Top tip – animals and veg always go down well, and pictures of yourself can build your brand and make things feel more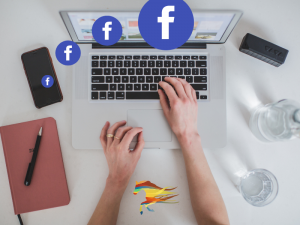 personable and relatable."
Use stories – "Do not shy away from stories – they are a great and quick way to not only build engagement but to build up a bit of a brand profile for yourself. Show people how your farm works – they want to see it – and do mini, playful pieces direct to camera. When you are up milking at 5am, make a quick story – it will be the first thing your users see when they wake up."
Use hashtags – "Hashtags might seem a bit self-parody these days, but they are an important way to drive users on social media. If you hashtag your images in the right way, you will be able to bring in traffic from new users. So for example – #tomatoes may bring in people cooking, artists, restaurant owners – people who would not necessarily be searching for farm-related keywords. Popular broad tags to use include #farmlife and #marketfarming."
Use your surroundings – "Farms are beautiful, and surrounded by gorgeous countryside. Show your followers how beautiful the British countryside can be. Instagram is all about the vibe, and even things which might seem unpleasant or mundane to you – wellies in the mud on a wet morning – suggest a certain rustic vibe which people will love to see online! Also, since you are up early, take advantage of the dawn for some stunning shots taking advantage of the morning sun."
Article taken from: Farmers Guardian
FREE consultations are available here at Flame Marketing to help plan marketing and social media for farm diversification.