Pandemic consumer trends boost organic
With more consumers turning to buying local in the pandemic it has opened the eyes of the public to organics and seen the consumption of them increase.  This article goes through the numbers and explains why this may have happened and why starting and organic farm diversification could be the way forwards.

Despite increased interest, the number of conversions remained static
Online sales and engaging branding has helped deliver for the organic sector as sales increased ahead of the rest of the market during lockdown, according to the Soil Association.
And with consumers looking to shop brands which support their values, organic was meeting this demand for health- and climate-conscious consumers.
Organic market year-on-year sales growth has reached 12.6 per cent in 2020, outperforming growth in the non-organic sector with a tenth consecutive year of growth, revealed the Soil Association Certification's annual UK Organic Market Report 2021.
Speaking at Dairy-Tech 2021, Harriet O'Regan, Arla Foods marketing director and member of the Organic Trade Board, said consumers were consuming more organic food, more regularly.
This sees a huge boost for farmers looking to invest into an organic farm diversification.
Appeal
She said the most common driving factor for organic was health, but issues such as sustainability were increasingly driving people.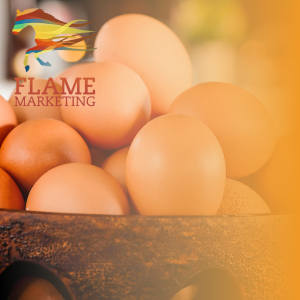 "Covid-19 has not dented climate concern. Nearly three-quarters of consumers want brands that reflect personal values," she added.
"The story that we are telling is absolutely what people want to hear."
Stuart Roberts, NFU deputy president and organic farmer, questioned whether the success had been driven by the word organic or by the stories and brands which happen to be organic.
"People buy stories, buy provenance and buy trust," he said.
He also added any farmer with a smartphone can connect with consumers all around the world.
"We also have to base our stories and our narrative on rock solid foundations. We cannot say British is best because we are British. It has got to be based on fact and evidence."
Ms O'Regan said consumers had found online shopping during the pandemic and they did not expect that to change.
"Organic has benefited. It is easier to find organic. In the supermarket it is really hard," she said.
She added delivery box schemes had also done very well.
"They are convenient and you know where it is coming from, from a farm or a group of farms."
Policy
Despite growing demand for organic produce, a gaping hole in Government policy on organic has left the amount of organic land in the UK static.
Farmers were interested in conversion but a lack of support from Government was holding them back.
Roger Kerr, of Organic Farmers and Growers (OF&G), said there was a 'gaping hole' in the Government's policy on organic.
OF&G was championing the launch of the English Organic Forum's (EOF) new report, 'Why organic – contributing productively to future farming and food policy' which set out how and why organic land management should be integrated into English agricultural policy.
The report identifies environmental public goods from organic, such as fewer greenhouse gas emissions, increased carbon sequestration and increased biodiversity.
Mr Kerr added: "OF&G has recorded an 85 per cent increase in enquiries about organic certification, but ongoing transitional uncertainty around Government support for the sector means many are undecided about whether to proceed. Unfortunately, we are in a 'catch-22' situation and hope the EOF report will provide a route forward."
Article taken from: Farmers Guardian
For a FREE marketing consultation click here and to see our marketing services check out our website at Flame Marketing
We offer advice and guidance when developing a new farm diversification