Farm Marketing: New food labels could sway the public to support British farmers
Supermarkets are very clever at food marketing, it is their job after all, and all the little indicators, clues and suggestions they make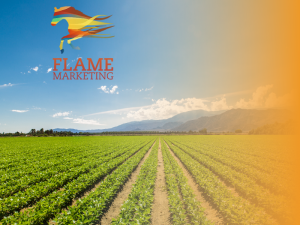 will have a huge impact on how consumers behave and what they buy. The psychology of supermarkets is actually one of the first topics that got me seriously fired up about marketing and buyer psychology as a teenager. For farm brands to compete with these giants intelligent farm marketing is essential.
As a consumer, I have always made an effort to buy British and buy ethical, especially when it comes to my food. But one can't help but notice a trend in supermarket packaging over the last 5 years, with many supermarketing using fake British-sounding farm names to sell products from other countries. This is a hugely clever farm marketing technique from supermarkets but one which I find deceitful and frustrating both as a farm marketer and a consumer.
Take fruit, if I want to buy plums in a supermarket there is a good chance they will say something like "Sunnydale farm" on the packaging which would suggest the plums come from a British farm with a known and traceable origin. This is backed up by packaging which looks awfully similar to a union jack in the pattern. But the truth is the plums could be from Spain, Peru or anywhere else, it is only on the back of the packaging in small that the country of origin is clearly stated. This is a travesty as consumers will naturally look for easy clues and indicators rather than reading the full packaging, and that is exactly why farm marketing is so impactful to our buying behaviours. But new packaging and labelling options could help to stop this issue and help more consumers to buy British in their weekly shop.
Check out our farm marketing strategy guide here.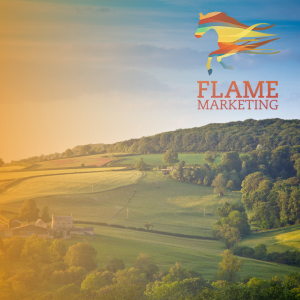 New food labelling could be introduced to sway consumers to support British farmers and high animal welfare standards. The new label scheme would give shoppers better information and more informed choices about the food they eat, Defra explained.
This would help them to better identify and support high welfare standards or more easily choose to buy products from British farmers. The department has launched a call for evidence seeking public opinion on the post-Brexit labelling system. The call for evidence will gather information on the potential scope, regulation, format, and enforcement of a new labelling scheme. It also seeks views on the actual welfare standards that might underpin it, building on the existing voluntary assurance schemes in the UK.
Defra Secretary George Eustice said British farmers produced food to an 'exceptionally high' standard of animal welfare, and consumers had come to 'expect nothing less'.
"Now that we have left the EU, we have an opportunity to look at food labelling – and whether the information that we give to shoppers helps them make informed choices. This call for evidence is a first step in ensuring that we fully meet consumers' needs, and fly the flag for the high standards for which our farmers are renowned," he said.
The call for evidence will be open for 12 weeks, and relates only to England, Wales and Northern Ireland. Food marked as being produced in the UK, showing that it was made exclusively by British farmers, has been suggested by numerous industry groups. A campaign was launched earlier this year calling for transparent and verifiable mandatory method of production labelling for food products.
The Consortium of Labelling for the Environment, Animal Welfare and Regenerative Farming (CLEAR) said that clear labels would respond to the public's desire for greater transparency over how food was produced.
CLEAR chairman, Fidelity Weston said with the labels, farmers would be able to distinguish themselves from others producing to lower standards.
"This will allow food that is made to higher standards to be differentiated in the marketplace and eliminate any labelling that falsely conveys better levels of production. And food retailers and the hospitality sector can avoid the technical and financial challenges of having to devise their own labels," she added.
The NFU has also called for 'clear and unambiguous' labelling on food products to allow shoppers to make more informed choices.
Article taken from Farming UK