The latest Farm Business Survey conducted by the Government's Department for Environment Food & Rural Affairs (DEFRA), reveals that income from farm diversification topped £734 million in 2019-2020. Of the farms that had diversified, this generated an additional income of over £19,000 per farm.
For farmers that had chosen to diversify, income from these activities made up 28% of total farm business income (FBI). With that in mind, we explore some of the most popular farm business diversification ideas that will enable you to top up your income.
What are the most profitable farm diversification ideas?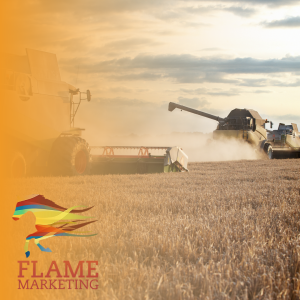 According to the DEFRA report, 68% of farms had chosen to diversify. The most profitable way to do this was to let outbuildings for non-farm use. Nearly half (45%) of diversified farms chose to do this, generating an average income of £20,400 per farm ( higher than the overall average for all diversified activities).
The second most popular activity brought in an income that was significantly lower than this, just £9,400 for 'other' sources of renewable energy such as generating power and wind turbines.
It's also worth remembering that profitability will also depend on your objectives. For example, if you're looking for a passive income with little commitment from you, your threshold for acceptable profitability is likely to be a lot lower.
Top farm diversification ideas
The right farm diversification activity for your farm will inevitably depend on the existing resources you have. For instance, the land you have available, buildings, skills and expertise. To some extent, your decision may also be influenced by local demand.
Remember to consider all the legalities including appropriate insurance and licences if needed. With all that in mind, here are some examples of farm diversification:
Letting outbuildings
This might be the number one diversified activity but it's not one size fits all. Ultimately, the buildings you let can be used for a variety of purposes depending on their state of repair, the amount of money you want to spend, and of course your objective.
For example, diversifying into holiday lets is likely to generate more gross income than renting out an old grain barn as storage. However, holiday homes typically require considerable upfront investment and you'll have ongoing expenses such as holiday home insurance.
Host weddings and conferences
Calculations from the UK Wedding Taskforce, suggest the UK wedding market will generate more than £28 billion in revenue over the next two years. The group, who represent a range of wedding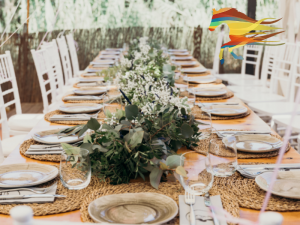 businesses, say this is partly due to the number of weddings postponed because of the pandemic.
But regardless of the effects of COVID, more than 270,000 weddings take place in the UK every year. For farms, that represents considerable opportunities, as either a venue or as a provider offering a complete package. If this is an activity you're thinking of, you'll need to research the market and check out what local competitors are doing. You'll also need to apply for a licence if you want your venue to hold civil marriages and partnerships.
Agritourism: Offer camping or glamping
If you have space, providing land for campers is a straightforward and fuss-free way to diversify. For added value and the chance to charge more, think about providing basic facilities such as shower blocks, electricity and drinking water.
If your objective is for long-term viability, glamping offers the chance to charge significantly more. Nevertheless, it would mean up-scaling the facilities provided, which means greater expenditure.
To ensure you stay the right side of your local authority, make sure you check planning permission and whether or not you need a licence to run your campsite.
Educational farm diversification: Market your skills or offer experience days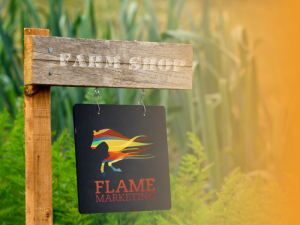 Offering experience days can be lucrative and enjoyable if you have a particular passion or skill. It can also be tied in with camping or glamping and can provide you with a saleable package with wide appeal.
Ideas include foraging, wood, metal or leather working or rural crafts such as basket making or spinning yarn.
Selling farm produce
This could include 'pick your own' or complementing produce you grow with a farm shop and cafe.  If you're aiming for a shop and cafe, think about your location and the type of consumer you want to attract. Tips from those that have already diversified into this include making sure you're within a reasonable distance of a large town. This will ensure you have enough of a local market.
Also think about how shopping has changed — particularly since the pandemic. Offering extra services like delivery or click and collect can also increase your appeal. Similarly, take the time to research local competition. If there are other farm shops and cafes in the area, what can you do to stand out?
Depending on the scale of what you do, these activities can increase income considerably. According to figures from DEFRA, processing and selling farm produce earned farms an extra £8,900 on average.
Speciality livestock and animal services
If you're passionate about rare breeds, why not turn that into an activity that can bring in extra income. Whether that's rearing them for show, for meat or wool, specialising can open up new doors and raise your farm's overall profile.
You could also branch out into providing animal services, such as a kennels or cattery. Other services you can add on include dog grooming and even dog training and agility. If you have stables, livery is another option. These do, of course, take up time. So, unless you're skilled in these areas or are willing to learn and nurture these offshoots, you'll need to consider suitable staff and how this will impact profits.
Seasonal farm diversification or annual events
Classic events include Halloween trails and pumpkin carving or maize mazes for children. Plus, Christmas barns that sell decorations could be a precursor to 'meet Santa' events if you're looking for something that could be developed in the future.
While these are strictly time limited and seasonal, they could be particularly lucrative within a short space of time. You could also complement these events by hiring out barns for art exhibitions and craft markets.
Renewable energy
Renewables represent a huge opportunity, and farms make ideal choices for energy firms looking for land and space to generate energy. Whether you utilise roof space on barns and harness solar energy or can lease a field for wind turbines, it's a chance to earn money and actively drive environmental change. Biomass burners and anaerobic digesters present an opportunity to generate gas and electricity to power your farm, as well as earn extra income through feed-in tariffs and government grants.
It's also a good opportunity if you're looking for long-term income streams. While leasing the land to a developer or setting up your own green energy farm are both beneficial, the latter will take up far more of your time in the initial stages of set up.
Farms that had diversified into renewable energy also enjoyed one of the most profitable types of activities next to letting out buildings. Combined, solar energy and other renewables (such as generating power) increased FBI by £12,500.
If renewables and a commitment to the environment is something you're keen to invest in, our renewable energy insurance can help you cover the risks from start to finish.
What are the disadvantages of farm diversification?
Farm diversification isn't always going to be right for every farm business and one of the disadvantages is that your sideline takes you away from your main farming activities. In fact, research carried out by Farmers Weekly, found that some farmers were critical of the need to diversify in the first place.
It's easy to understand the dismay — after all, the expectation is that farming should be able to provide an income that you can live on. Tellingly, of the businesses questioned by Farmers Weekly, 52% said one of the key challenges to diversification was family disagreement over the matter. This was split evenly (26% each) between those who identified it as a challenge to a 'great extent' and to 'some extent'.
Another disadvantage is the need for upfront funding — expenses that can sometimes barely be spared if your main business is already seeing a drop in income. It's also difficult to predict how the overall market will pan out. If you start out as the only farm in your area offering a particular service (such as a wedding venue), within a few years, you could be one of many. Needless to say, a surge in competition can make business a lot tougher and demand more of your  time and resources.
How complicated is farm diversification?
Whatever you end up doing, it shouldn't take away from your main farming business (unless you eventually want it to).
It's also worth bearing in mind that farm diversification doesn't necessarily mean branching out altogether. In some instances, diversifying your activities is simply the logical next step, for instance, making cheese or selling fleeces.
It's also vital not to underestimate how important research really is. Not just in terms of permission, but consider local competition and long-term feasibility too. A comprehensive business plan can ensure you stay focused on your original objectives. If you really don't know where to start or are toying between ideas, the Farm Business Innovation show is the largest exhibition of its kind in Europe. The event is a chance for farmers and landowners to explore opportunities and seek expert advice.