97% of farms find farm diversification profitable
Farm diversification can seem like a daunting process for those new to trialling new projects, but many surveys show the huge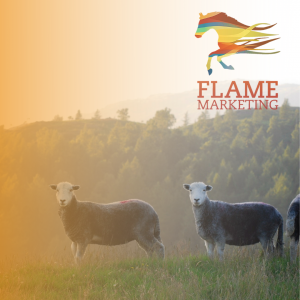 benefits on offer for those who achieve successful farm diversification. Check out our blog on planning your farm marketing strategy here
Ingenuity, drive, skill and hard work are all clear to see in the results of Farmers Weekly's diversification survey, carried out in association with Carter Jonas.  A vast range of alternative ventures are run by the 250 people who completed the survey, with almost 100 different enterprises listed.
More than two-thirds (68%) have diversified, into areas ranging from the familiar and the popular such as commercial and residential developments, renewable energy and tourism, to a flying school, plumbing, dog training, quarrying and boatyards.
We have a full range of blogs on farm diversification planning. We cover diversification ideas for many farm types such as our dairy diversification blog, sheep farm diversification and pork farm diversification. 
Main findings of the Farm Diversification Survey
Two-thirds of respondents are currently diversifying on their farm or estate.
More than half of those currently diversifying plan to extend in the next five years.
97% of respondents who have diversified consider it a success from a profitability perspective – 51% to a great extent.
Just one in five respondents received funding or grants for their project, with 78% not doing so.
About one-third consider their diversification was profitable in each of the first, second and third years.
In terms of challenges, securing planning permission, funding and budgeting for the new enterprise were the most significant.
Profitable sidelines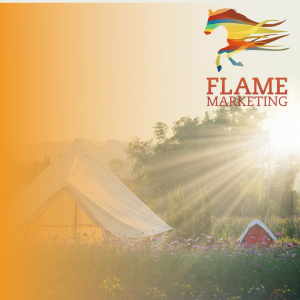 A huge 97% scored their alternative enterprise a success in profitability terms, with about half saying that it was profitable to a great extent and one-third seeing a profit in the first, second and third years of operation.
Eight in 10 believed it was an environmental success too.
More than half of those already diversifying plan to expand these interests in the next five years.
Areas that farmers find the most challenging are securing planning permission, funding, and correctly budgeting for a new enterprise.
Only one in five had any grant funding to help with the new venture.
Among those planning to diversify, most are looking at commercial lets such as workshops, offices and storage, alongside residential developments for tourism and the domestic rental market.
Add-on trend
There is also a notable trend to bolt extra offerings on to existing diversifications – for example, farm shops and cafes are increasingly introducing function or meeting rooms, bringing them not only the hire income for the room, but also the chance to sell to or cater for those using the facilities.
Enterprises with an educational aspect were noticeable, both in existing and planned businesses.
This is usually strongly linked to a desire to educate both children and the wider public about farming and food production, as well as providing additional income.
One farmer is planning to have an Open Farm Sunday-type event every fortnight.
Criticism and advice for Farm Diversification
While some saw diversification as essential, helping them to stay in farming, others were critical of the fact they had felt forced to go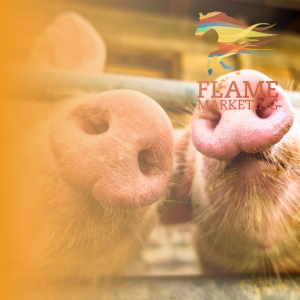 down the alternative enterprise route when they would prefer that farming provided a decent income on its own.
Others warned of the potential effect on the farming business if too much management time or cash was diverted to the new venture.
It was important to be flexible, said one farmer, who had developed a wedding barn venue in an area that was now overrun with such offerings
"There was one when we did ours, now there are eight – take care and be flexible!"
High planning fees, including one example of £90,000 to convert a barn, came in for criticism too, alongside the complex and sometimes impenetrable grants offerings.
What would people do differently if they had the chance?
Most respondents said they would not change anything, but where they would, the most common comments centred on starting at a larger scale and starting the new enterprise earlier.
Others said they would have:
Got more financial planning and advice at start.
Used a lawyer to draw up contracts and not relied on handshakes.
Employed a project manager (depending on the scale of the project).
Contracted out the farm business to allow them to concentrate on the new enterprise.
Put more time and consideration into researching finance options.
Been more careful in choice of biomass installer.
Built their holiday cottages further away from the farmhouse.
Top tips from those who have been through farm diversification
Always cost your own time.
Do a project to the highest standards possible – for example, for workshops, storage and holiday accommodation, better quality attracts better tenants.
Do extensive market research to assess viability.
Don't deal with the public unless you like people.
If your business involves tenants, be helpful towards them.
Plan with expansion in mind and for the long term – many respondents wish they had thought about or planned for expansion from the start. Sites can become too crowded, restricting expansion.
Expect projects to take longer and cost more than you anticipated.
During construction projects, have regular weekly meetings with the builder and project manager to keep on top of things.
Range of farm diversifications
Survey respondents are running a huge range of alternative enterprises:
Holiday cottages/barn
Winter gritting retail office and supermarket car parks
Microlight and gyrocopter flying school with at least 40 aircraft
Camping including small sites, glamping, pods, shepherd huts, wild camping
Quarrying
Grain for own feed mill
Renting farm cottages for market rent
Housebuilding for rent
Firewood
Whole farm HLS scheme for hay meadow and flood meadow restoration with Rare Breed supplement and Educational Access options
Livery
Telecom masts
Renewable energy – wind turbines, solar roof and ground, hydro, biomass heating
Cross-country (horse) course to host events and hire by the hour
Pony club camps for adults who have come to horse riding at a more mature age
Small business workshops for rent
Office space for rent
Storage
Teaching clay shooting
Window supplies
Pop up Christmas shop for collection of free-range geese and free-range Bronze turkeys.
Wedding reception venue
Farm repairs and welding
Farm machinery sales
Timber
Plant hire
Riding school
Dry fly fishing
Motocross track
Roadside advertising
Canalside marina
Bees – 40 hives
Cycle hire, workshop and repair
Butcher's shop in local town
Hydraulic engineering
B&B
Green trade waste and wood processing for compost and biomass fuel
Haulage
Farm contracting
Making and erecting farm buildings and stables
Forestry
Off-road driving centre
Meat cutting plant, hosting tours showing the field-to-fork journey
Public events to get people closer to countryside and associated businesses
Plumbing
Coffee roasting, selling at local markets
Indoor riding arena for hire
Plant hire and ground works
Run up to 12 vans throughout UK
Hire, servicing and repair of small tractors and equipment.
Outside contracting to building industry
Farm park open to public
Cookware sales with coffee shop
Turf let
Quarry
Function room for let
Driver training – JCB, 4×4, Land Rovers with dual controls, quadbikes, Argocat skid steer, winch training, trailer handling and reversing (includes stag and hen parties and corporate days)
Car valeting
Design and manufacture of security products, mainly for agriculture, including trailer locks and gate security
Boatyards repairing and maintaining boats
Cruisers and day boats for hire
Golf course
Cafe
Static caravans
Rural activity centre
Dog training
Vending machine selling home-produced milk
Airbnb
Charcuterie and cheese production
Cricket bat willows.
Silver jewellery (sheep theme)
Soap production
Selling raw wool and spun yarn
Vineyard
Processing own pork in a butchery/food unit on farm, selling to about 30 local businesses
Farm shop
Pick your own soft fruits
Provide stock and oversight to a primary school farm
Caravan storage
Field hire for weddings and events
Supply and installation of BBQ cabins, garden studios and self-catering buildings
Direct delivery of meat from local farms
Hydroponic crops
Farm school designed with national curriculum in mind – fostering mental wellbeing, healthy eating and exercise.
Free-to-roam meat, rearing Billy kids and black and white bull calves
Mobile farm taken to schools
Cider production
Experience tourism – visitors feed cows and sheep in natural habitat (not a farm park), watch sheep dog working and shearing, with farmhouse lunch or tea.
Office units
Leased ground for events including weddings and shows, quadbike trails, paintball
Egg production with direct sales
Shooting
Mountain biking
Article taken from Farming Weekly